AC Entertainment is excited to release the (still expanding) lineup of MoogFest 2010! As previously announced, this extraordinary three-day festival, celebrating the innovative vision of sonic pioneer, Robert Moog, will take place Halloween weekend, October 29-31, in Asheville, NC. Costumes are welcome. . . and clearly treats will be in abundance!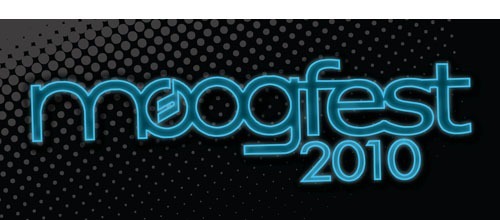 The MoogFest 2010 weekend kicks off on Friday with performances by the previously announced MGMT and Big Boi, plus Girl Talk, Panda Bear, RJD2 and others. Artists joining Massive Attack, Thievery Corporation and Jonsi for Saturday at the festival will include Four Tet, Caribou, Emeralds, and Matmos. The festival's final day will be a Halloween party like none other, with performances by Hot Chip and Pretty Lights topping the bill.
Also confirmed to appear at MoogFest 2010 are EL-P, Dan Deacon, School of Seven Bells, Saturn Never Sleeps (Featuring King Britt & Rucyl), Dâm-Funk, Nortec Collective Presents: Bostich & Fussible, the Octopus Project, Jon Hopkins, Mimosa, Kuroma, Mountain Man, DJ Spooky and Two Fresh.
These internationally renowned performers, known for pushing creativity towards new dimensions, will play in multiple venues throughout downtown Asheville, including the Asheville Civic Center Arena, the Thomas Wolfe Auditorium, and Asheville's world-class club, the Orange Peel.
There's more to come! Additional artists will be joining the line up in the coming weeks, plus there will be news about late night shows and special events in clubs and venues throughout Asheville. And information regarding MoogFest 2010's workshops, panel discussions, art exhibitions, installations and film screenings, will be announced in the coming weeks as well.
With all of these exciting elements in the works, MoogFest 2010 is proving itself to be an essential experience for music fans and sonic adventurers from all over the world.
Tickets for MoogFest 2010 go on sale Friday, August 13