Sample Magic just announced the release of the DemoGod iPhone/iPad App, putting the world's largest collection of dance music A&R contacts into a handy app. With DemoGod at your fingertips, it's making life so much easier for aspiring artists to make demo submissions to labels a breeze.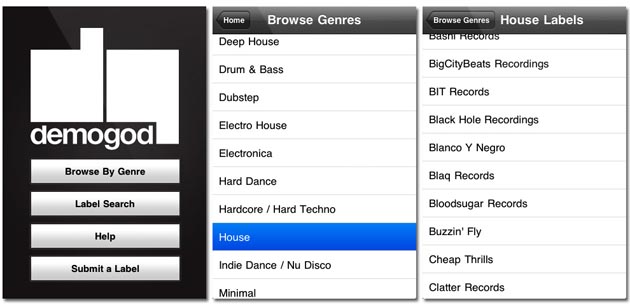 DemoGod is a brand new iPhone App that contains over 700 labels with active A&R interests, including the biggest labels in House, Techno, Dubstep, Trance and Drum & Bass. It includes all the details of how to submit your demos via SoundCloud, email and by post, and lists the label's main genres and key artists so you can check whether your demo will fit on a particular label's roster.
DemoGod is:
– The world's most powerful demo submission tool
– get your demo into the hands of the labels that matter
– A huge database of EDM A&R contacts
– over 700 labels, with more added each month.
– A community resource
– add, amend and recommend entries
DemoGod retails at just £1.79.