After several years of development Elektron are happy to announce the imminent arrival of the Octatrack. They are confident their efforts have resulted in a unique machine with a huge potential and they really look forward to see how you will use and abuse it.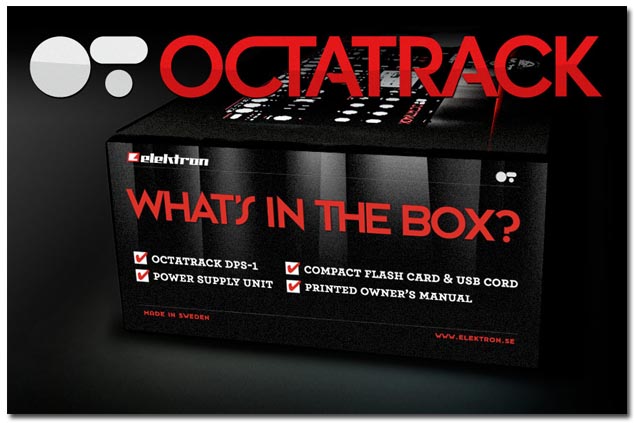 Unless any unexpected events occur the Octatrack will be officially released Monday the 20th of December. The list price will be €1240 or $1490. Starting Monday the 13th of December you will be able to place pre-orders. The earlier you pay your pre-order the higher your shipment will be prioritized. There is a great interest in the Octatrack, so if you want to be among the first to receive the Octatrack be sure to pay your pre-order as early as possible.
What's in the box?
The Octatrack comes shipped with a power supply unit, a USB cable, a printed user's manual and a 4 GB Compact Flash card. The card is filled with 2 GBs worth of 100% royalty free loops and samples from our friends at Loopmasters. The Octatrack is ready for action straight out of the box.