We are excited about this one. The 4MidiLoop controller quite made a buzz already for being one 'hell of a controller'. It would give the NI S4 Kontrol some real competition. Obviously we were intrigued by this puppy and thanks to the guys in Switzerland we are given the opportunity to have a go with the 4MidiLoop DJ Controller. After some difficulties at the Dutch Customs (*sigh*), we finally got our hands on our review model today. So the fun can begin.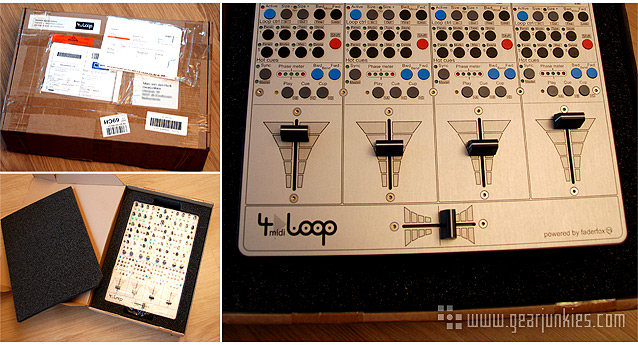 If you haven't heart about this controller, maybe some background information is in place. The 4midiloop controller is a collaboration between FADERFOX and Glanzmann Digital DJ Solutions who has developed the new 4midiloop controller. It is the first controller which allows an entire and simultaneous control over four decks and four Effect-Slots in Traktor Pro.
This ability is achieved by over 600 electronic components, equipped with the world's best cross and line fader from Eclectic Breaks (Pro X Fade). Only166 keys and almost the same number of Leds allow simultaneous control over nearly all of the operations in Traktor Pro as well as indicating all the important visual feedback signals of the controller's software. Each device has a control for every function, which makes operating a mix of four decks most enjoyable. The controller attracts, not only by ergonomics and functionality but also with its revolutionary stylish light-aluminium body.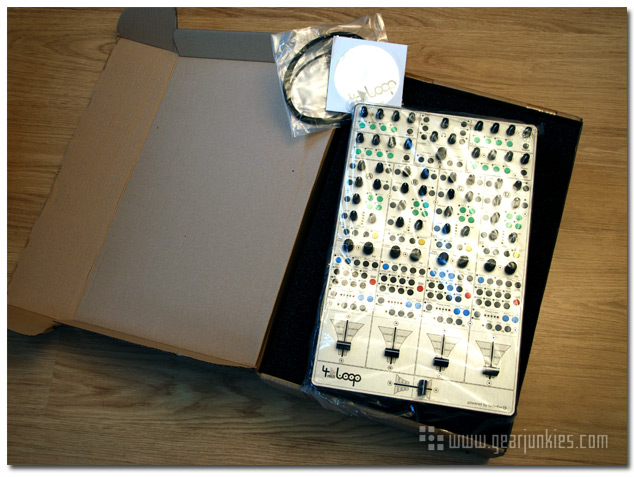 As mentioned, our resident DJ's will give this controller a good run for its money the coming weeks and give their opinions on this new controller from 4midiloop. Looking at the advertised price of 1399 Euro we expect this baby to deliver 'the goods'. We will let you know if it does!