Ken Macbeth has recently made public via his Facebook page that he is working on a 'little cutie'. Officially named the Macbeth X-Series Micromac. He calls it a 3 VCO, 2 EG semi-modular MIDI minisynth.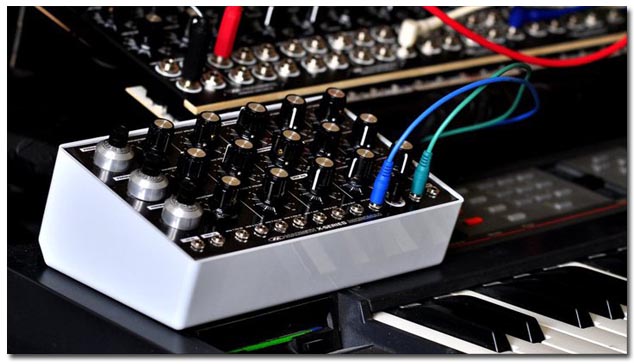 On the Muff Wiggler forums Ken comments himself on the MiniMac:
"…. between the knobs – it's switches- these allow osc sync, VCO 3 x- mod of Oscs and filter, envelope mod etc….! I'm working on this, the Mk1 5U gear as well as getting X-Series stuff out to clients and dealers……….I love it. I get up damned early and do a job I love all day! (and evening at times!) …when I say that you guys will see the pre-production model very soon- I mean like within this week. I'm off to Berlin from Friday to Monday- so I guess that there wil be zero activity from me then. Hey. A break is good! Once again- I have found the enthuesiasm for this project a fantastic support- so many thanks guys!"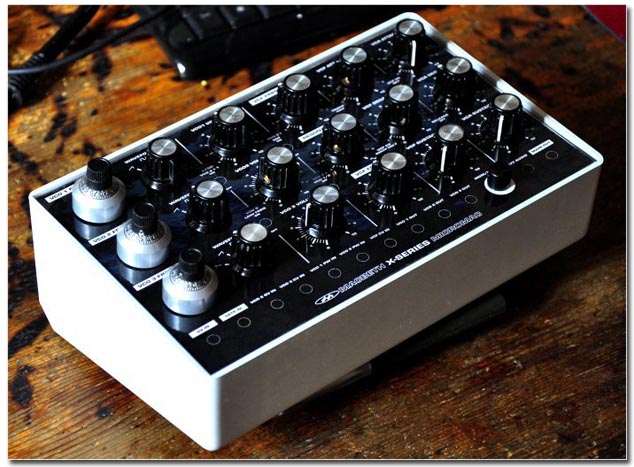 So we'll have to wait a little more on concrete details. Pricing and availability haven't been officially announced yet.