When the Fairlight CMI arrived on the scene in the eighties it changed the way we made music, forever. Today every sampler, digital synthesiser, sequencer and audio workstation can trace its lineage back to this legendary machine. Known for its solid, hand-built quality and iconic sounds, the Fairlight CMI holds a special place in history and in the hearts of musicians everywhere. Used extensively by Peter Gabriel, Kate Bush, Jean-Michel Jarre, Stevie Wonder, Herbie Hancock and many others, the profound and lasting influence of the Fairlight CMI on the history of modern music is hard to exaggerate. It was, without doubt, the quintessential sound of the eighties.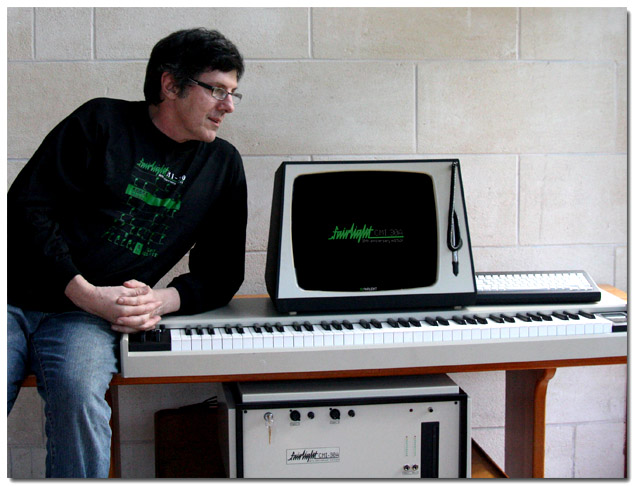 Now, after thirty years, the Fairlight CMI returns. The prototype of the limited anniversary edition, the CMI- 30A, will be revealed at NAMM this week. While maintaining the hallmark look and feel of the original Series II Fairlight, the CMI-30A harnesses the latest technology to deliver 'that Fairlight sound' no other system has achieved. Unlike modern samplers which strive for precise reproduction and accordingly produce a sterile sound, the CMI of the eighties made no apologies for imposing its own character. The quirks of this pioneering digital audio technology have been faithfully modelled in the 30A. The result is a distinctive sound which, in the spirit of vinyl records and tube amps, delivers a nostalgia hit.
In its initial form, the CMI-30A replicates the functionality of the original Series II and Series III CMIs. The user experience is quite different from that of a conventional PC and mouse and like the original is based on a light pen which interacts directly with a screen.
The character of this new instrument is continuously variable in real time. As you crank up the 30A's unique 'goodness control', the quality morphs from pristine 36 bit floating point fidelity into the soulful sound that made music history. Turn it up to 11 and it sounds more Fairlight than Fairlight – chock full of eighties goodness!
Orders are now being taken for production units. Software development is continuing towards the release version which will deliver a unique combination of classic Fairlight warmth and cutting edge processing power. Only a fraction of the available resources are used to reproduce the original Fairlights. Optional software upgrades will be available for those who want to unlock that surplus capability.
With Fairlight father Peter Vogel at the helm, Fairlight Instruments brings a little eighties magic to the cold, hard digital world of 2011. CMI-30A, the legend returns.
www.fairlightinstruments.com.au