Allthough several new products 'leaked' before the doors of the NAMM show were opened, we didn't think we would get so many announcements or product updates as we actually did. To be honest, we were damn busy for a couple of days. There were enough manufacturers that managed to keep wraps on the new stuff till last friday and therefor surprised us with new goodies.
As a team we took another look at all the products we liked and chose our NAMM picks of 2011. Nothing bad on the products we don't mention but, in the end, every team member had to pick his favorits. So here ya go, the Gearjunkies NAMM 2011 favorits:
Dave Smith/Roger Linn – Tempest
Tempest is a collaboration between Smith and longtime friend and fellow instrument designer Roger Linn. Though they've consulted with each other on past projects, Tempest marks the first time a product will carry both the Dave Smith Instruments and Roger Linn Design logos. "If you're going to make a drum machine, who better to have in your corner than Roger Linn?" said Smith, referring to Linn's legacy as inventor of the digital drum machine.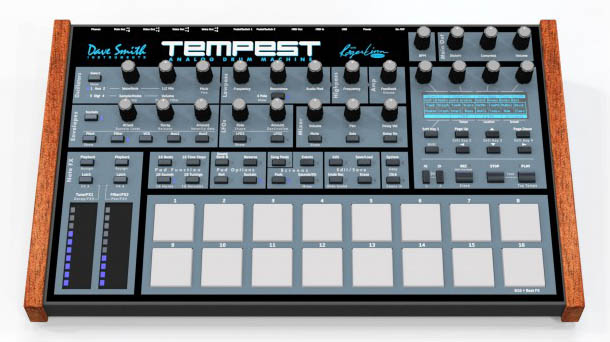 Though Smith is also responsible for some fine drum machines—most notably Sequential's DrumTraks and Studio 440—Tempest is his first to utilize analog synthesis to generate the sounds. "We've designed a very flexible new synth voice for Tempest," said Smith. Linn added, "The design of Tempest reflects a rethinking of what a drum machine needs to be in the current era. It's not so much a drum machine as a new musical performance instrument for the creation, manipulation, and arrangement of beat-oriented music, with an intuitive and efficient use of human gestures."
Steinberg Cubase 6
With the release of Cubase 6 and Cubase Artist 6, the Cubase lineup of products has been adjusted to meet the market demands and boost consumer satisfaction. Cubase 6 is a major update to Cubase 5 that holds new features, effects and instruments plus an array of refinements. Cubase Artist 6 is introduced as an entirely new product in its segment, providing an up-to-the-minute, newly arranged feature set that optimally reflects customer opinions and requests.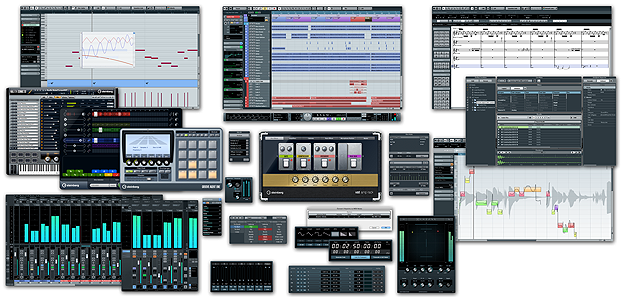 By moving to Cubase 6, users benefit from a wealth of advancements. Not only does Cubase 6 allow audio material to be used and recorded at a maximum resolution of 192 kHz/24-bit on an unlimited number of tracks, but it also boasts more effects and instruments than ever before. Its new workflow to edit multiple drum tracks, the lightning-fast multitake comping and VST Expression 2 to create and edit various controller values on individual MIDI notes are only a few of the many highlights that accentuate the position of Cubase as the primary choice for musicians and producer.
iZotope/BT Stutter Edit
Stutter Edit's features revolve around an innovative engine that continuously samples live audio, storing that audio in a buffer that can be manipulated in a myriad of ways.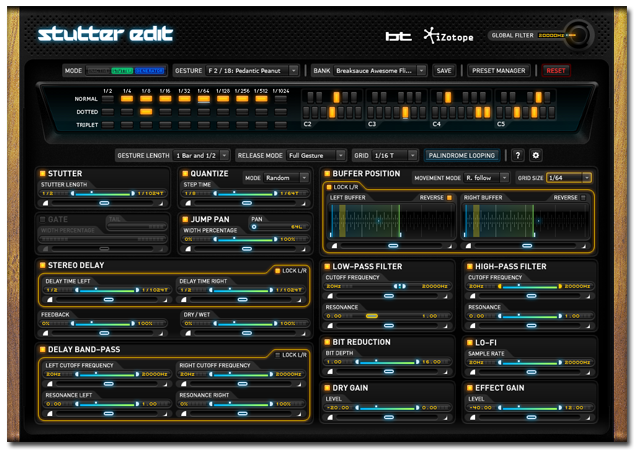 The key to unlocking Stutter Edit's capabilities is the use of Gestures: a set of effects and their associated timelines that reside on a single MIDI note. The audible result of a Gesture can vary from simple to complex—a Gesture could simply repeat a small chunk of audio at an 1/8 note rhythmic rate, or it could trigger a run of raging glitches that get decimated by a bit crusher before being filtered into a wash of echoes.
Pioneer DDJ-T1/S1
The DDJ-T1 easily connects with a user's laptop via USB for quick "plug-and-play" capability with TRAKTOR Pioneer DDJ-T1 Edition DJ Software. For further convenience, the controller also comes with a computer dock that allows a laptop's keyboard to slip directly under the controller, bringing the monitor closer to the DJ, providing fast visuals of song information while mixing. The device adopts Pioneer's "P-LOCK Fader Cap," designed to prevent the fader caps from slipping.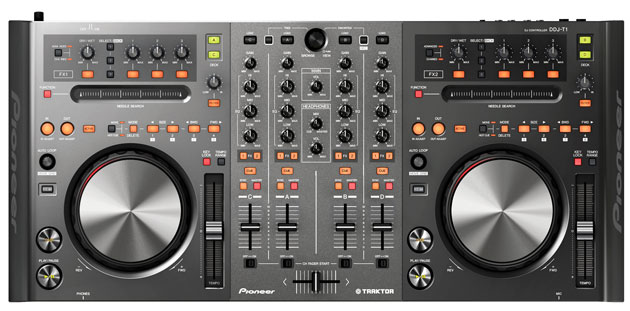 The DDJ-S1 allows for easy transfer of music from the user's laptop with a USB connection for simplicity and quick "plug-and-play" capability with Serato ITCH DJ software. For additional convenience, the controller also comes with a space saving computer dock that allows a laptop's keyboard to slip directly under the controller, enabling its monitor to be closer to the DJ to provide fast visuals of song information while mixing. The device adopts Pioneer's "P-LOCK Fader Cap," designed to prevent the fader caps from slipping.
RANE SL4
The SL 4 connects four vinyl turntables or CD players to your computer and the mixer of your choice. Using special control vinyl, CDs or MIDI controllers, you can scratch and mix files from your Mac or Windows computer's CD or hard drive. This intuitive system replicates the traditional DJing experience for "real feel" usability. With unparalleled performance, stability and audio quality, you'll know why thousands of DJs worldwide choose Rane with Serato Scratch Live.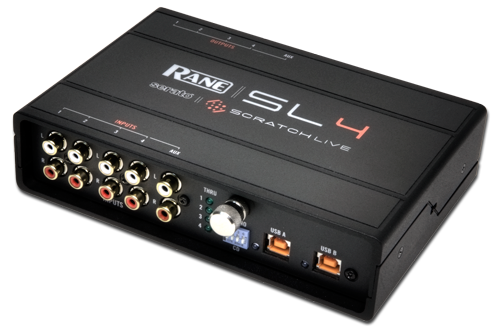 The SL 4 is the first standalone DJ interface with two USB ports for seamless DJ changeover and back-to-back performances. Superior sound is delivered with high quality 96 kHz, 24-bit audio. Built-in galvanic isolation between USB and audio, with turn on/off muting, ensures that only the purest interference-free audio signal is heard. Low-latency ASIO and Core Audio drivers allow you to use the SL 4 as a studio production tool with multiple third-party software applications. The SL 4 is masterfully crafted by Rane for the discerning DJ.
Alesis Dockstudio
The StudioDock is the first device that enables anyone with an iPad to create, produce, and perform music with virtually any pro audio gear or instruments. The StudioDock is a universal docking station specifically designed for the iPad, and it gives musicians, recording engineers, and music producers the connectivity they need to create and perform with iPad. Connect all your pro audio gear to virtually any app in the App Store with the StudioDock.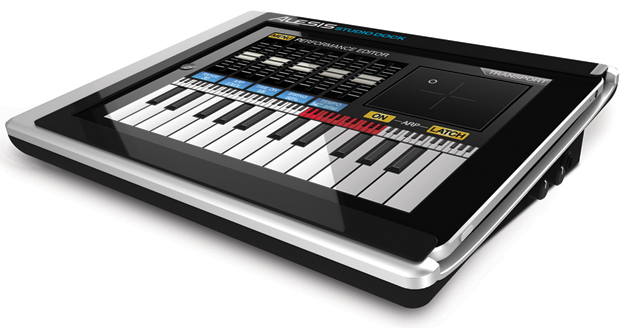 Universal Audio UAD-2 Satellite
The UAD-2 Satellite family combines DSP acceleration with the plug-and-play simplicity of Firewire 800/400 — perfect for modern, Intel-based iMacs and MacBook Pros.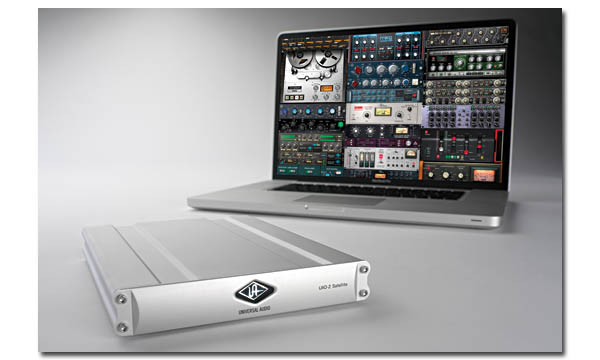 The UAD-2 Satellite puts the entire UAD Powered Plug-Ins library within easy reach of Firewire 800 and 400-equipped computers; no PCIe card installation required. In developing these UAD plug-ins, UA's DSP engineers work with leading hardware manufacturers — including Roland, Neve, Studer, dbx, Solid State Logic, Lexicon, Manley, Empirical Labs, Trident, SPL, EMT and more — using their exact schematics, golden units, and experienced ears. This gives computer-based musicians and engineers the warmth and harmonics of classic analog recordings, wherever they mix. Check this video…
Well those are the Gearjunkies NAMM 2011 favorits. What are yours? Share them in the comments below…