Peter Vogel with the 30th year edition of the infamous Fairlight CMI sampler will attend the coming NAMM show in Anaheim. They just released a few pictures on their newl Facebook page. Announced last year there haven't been much changes in the specifications, according to Peter.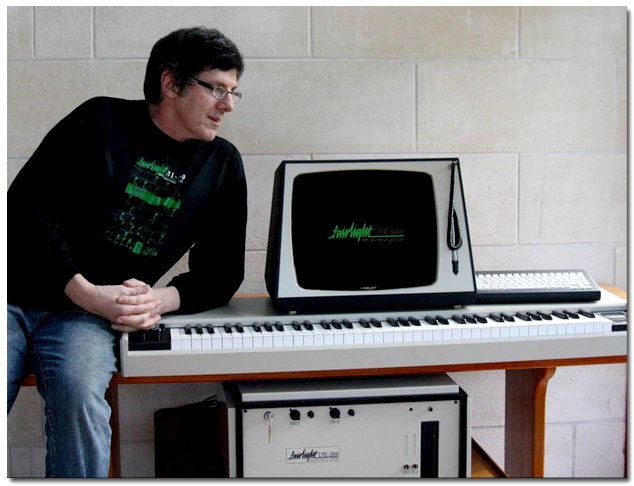 The new CMI will be unique in that it will produce the classic "Fairlight sound" that defined music of the eighties as well as the modern Fairlight sound — that of uncompromising signal purity.
Both these extremes are made possible by the extraordinary processing power of the Crystal Core engine which lies at the heart of the system.
The Crystal Core media processor(CC-1) was developed by Fairlight.AU as the engine for its range of top-end digital audio workstations. The CC-1 uses FGPA (field-progranmable gate array) to achieve performance far in excess of what can be achieved using even the fastest digital signal processor of conventional design.