Sinevibes just released Dynamo, our long-awaited gate sequencer AudioUnit plugin. The sequencer offers up to 32 steps each with individual level and envelope shape, allowing you to construct modulation patterns of any complexity.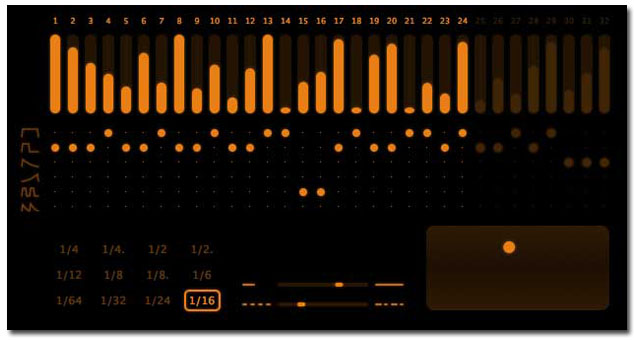 With all these unique features accessible via an incredibly easy-to-use interface, Dynamo is an immensely capable tool for adding lively motion to just about any type of sound. From gentle pulsation and pumping effects, to complex riffs, intricate rhythmic gating, and even beat slicing – Dynamo can do it quickly and easily, leaving a grin on your face.
Features
Sequencer with up to 32 steps, variable swing and speed.
Envelope matrix with 6 shapes, adjustable time and smoothness.
Intuitive, high-contrast user interface with full parameter automation.
Useful collection of template patches.