Enter the contest to win Eric Persing's killer custom OMG-1 Synth! Benefit for the Bob Moog Foundation 100% of the proceeds from this contest will go to supporting the innovative projects of the Bob Moog Foundation including their MoogLab student outreach program, the creation of the future 'Moogseum', and their efforts to preserve and share Dr. Moog's extensive and historic archives. The Foundation's mission is to ignite creativity at the intersection of music, history, science and innovation.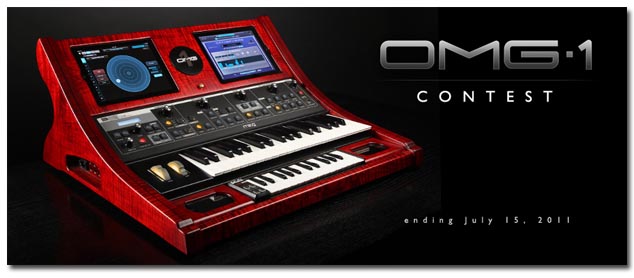 The Grand Prize
In addition to numerous special prize winners, one person will win Eric Persing's custom OMG-1 – a one of a kind synth which integrates the worlds of analog synthesis, computers, software synthesis and the latest multi-touch surfaces into one extraordinary instrument. The OMG-1 combines a Moog Little Phatty®, Omnisphere, Mac Mini, dual iPads®, dual iPods®, and Omni TR – into a beautiful, hand-crafted curly maple cabinet. The OMG-1 will be presented to the contest winner at the 2011 Moogfest in October; Spectrasonics will fly the grand prize winner to the event!
Get Creative
To enter the contest, first purchase and download the new Bob Moog Tribute Library for Omnisphere, then write some great music utilizing the incredible sounds. When you are finished with your track, upload your submission. You can enter multiple times, but the submission deadline is July 15th, 2011. The winners will be announced on the Spectrasonics website on September 15th, 2011. For more details check the Contest FAQs.
The Bob Moog TRIBUTE Library
Produced by Eric Persing, the new Bob Moog Tribute library consists of over 700 sounds for Omnisphere – created by 40 of the world's top artists and sound designers. The new soundsources were developed using highly creative processing techniques with exotic gear like rare Buchla Modulars, the EMS Synthi AKS, Hans Zimmer's massive Modular Moog and the OMG-1 itself. With so many different world-class artists contributing, the library is very rich in style and filled with inspiring, cutting edge sounds.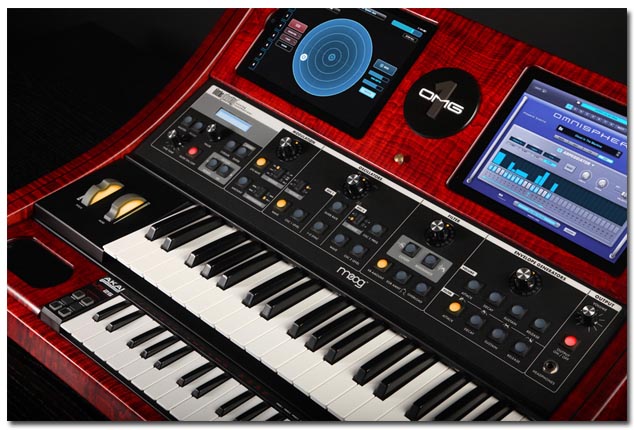 OMG-1 CONTEST RULES
Create and submit your own original music using the Bob Moog Tribute Library for Omnisphere
All Registered Omnisphere customers who purchase the Bob Moog Tribute Library are eligible to enter
Spectrasonics Employees, Affiliates and Tribute Library Contributing Artists are not eligible to enter
CRITERIA: Creativity, Originality, Production, Composition, Arrangement, Sound Design skills will be evaluated
STYLE: Any genre of music is welcome – vocal or instrumental
LENGTH: No longer than 10 minutes per track
FORMAT: mp3 (320k preferred)
DEADLINE: Submission entries must be received by midnight PST on July 15, 2011
JUDGING: Winners chosen by Tribute Library Contributing Artists and Spectrasonics Team
LEGAL:
Don't submit anything you don't completely own all the rights to
You keep all the copyrights/intellectual property rights to your submission
Keep it clean – we reserve the right to disqualify any entrant based on offensive material
You grant Spectrasonics and the Bob Moog Foundation the right to use your track for promotional purposes