According to a message on their Facebook wall Serato is about to reveal more on the next version of their DJ software Serato Itch. Features that night be included in this new version could be FLAC support, video support, 4-deck support for more controllers, a sampler, compatibility with Serato's The Bridge to allow DJing with Ableton Live within ITCH (like Serato Scratch), vertical centre waveform option (like Serato Scratch).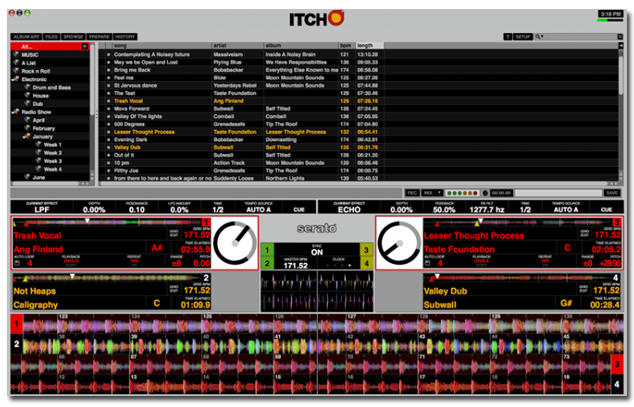 Statement by Serato: "We've been quiet on ITCH for a while. So here's what's up. The news is all good actually. ITCH 2.0 is progressing nicely and is looking really exciting. There are some great new features in it that will benefit users of all controllers, as well as a new look that we hope people will love. In regards to when? Software re…lease dates are always tricky, but we hope to have something to show you all early next month."
Thanks to DigitalDJTips for the 'heads up'.