Breezer is a free audio asset management solution which helps you to find and preview your audio files. Breezer can build a catalog of every sound in your system and search it instantly to find the samples you need when you need them. Use Breezer to create custom sets for sound categories and specific projects, with fast file browsing to audition, analyze, process, convert, and move or copy the samples in your library.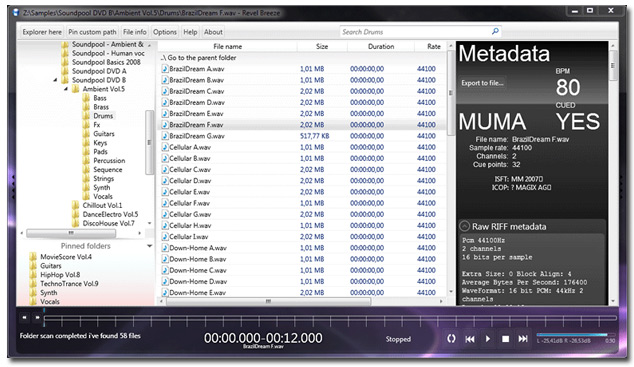 Thanks to it's drag'n'drop functionalities Breezer integrates easily with every audio production software like Adobe Audition, Steinberg Nuendo etc.
Who can benefit from Breezer
Potential users of Breezer are: Sound Editors, Music Editors, Content creators, Music Publishers, Composers, Broadcasters, Audio Studios, Gamers, Radio stations, and Film and TV studios… If you have thousands, hundreds of thousands or even millions of sound files and need to organize them and distribute or use those files in audio and video environments, then you could benefit from Breezer.