British singing phenomenon, Adele, has just completed a tour of Europe and is currently on tour in America with an Allen & Heath iLive digital mixing system managing both FOH and monitor sound. Requested by the sound engineers, the system comprises two iLive-112 Control Surfaces with an iDR10 modular MixRack and iDR0 mini Rack, connected via ACE and input sharing over MADI.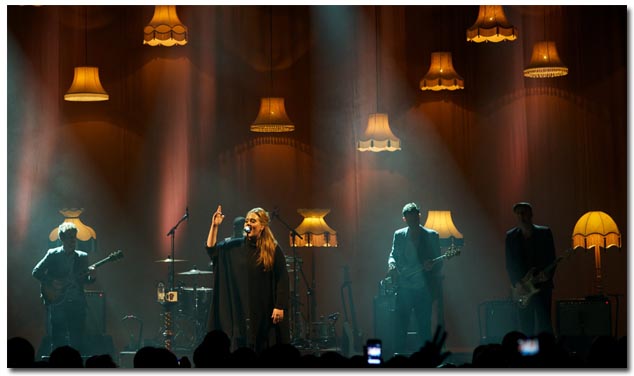 Adele is the first living artist to achieve the feat of two top five hits in both the Official Singles Chart and the Official Albums Chart simultaneously since The Beatles. Her new album, 21, has spent eleven consecutive weeks at number one in the UK, the longest ever by a female solo artist on the UK Albums Chart, and the album has also broken the record for the most UK digital downloads.
"iLive stands apart from other consoles because of its ease of use. Like painting, you want to be creating when you mix, not reading a manual. You can do that with this desk – you stand in front of it and it's logical. It's also reliable, you know that you can get up in the morning, turn it on, and it does exactly what it's meant to do every day," comments FOH engineer, Dave McDonald.
McDonald has previously used iLive on tour with Florence and The Machine and AIR.
"I'm using iLive differently on this tour as there are a lot more channel inputs and additional instruments like banjos. However, the biggest challenge is keeping Adele's voice under control because it is so big and so powerful. iLive's compressors are of a quality that holds things down and keeps the sound together… they're 10 out of 10!" he adds.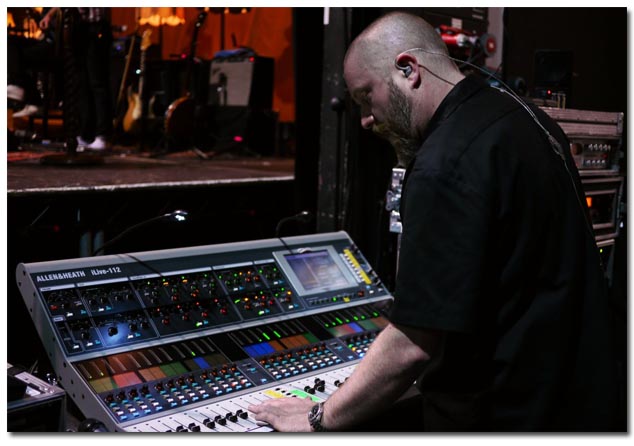 McDonald has produced a 64-channel live recording from iLive via the MADI connection. For broadcast duties, an additional iDR10 MixRack, daisy-chained to the MADI split, provides up to 64 XLR mic-pre outputs, or any mix signals as needed on the day without affecting front end gain.
Monitor engineer, Joe Campbell, had no previous experience of iLive. He commented:
"I was a little apprehensive having to learn about a new console straight away with a new artist but it took me 10 minutes to learn how to use it. The way it's set out is so simple, with a compressor and limiter/gate on every channel, it's so obvious, no mystery at all. Another great thing is it's really small and light but there are loads of inputs and outputs, so we have everything we need. We don't carry any outboard gear because the EQ, compression, gates and FX are all within the console. I have six FX engines, mostly reverbs, and that's it."
Campbell mixes a combination of in-ears and wedges. The two guitarists and the bass player only use wedges, while Adele, the drummer and backing vocalists are on IEMs. Adele uses wedges for a couple of songs where she is accompanied only by a piano.
"I like the way you can configure the control surface in any way to suit your own way of working. I can change things on the fader and select easily with the touch screen but more importantly for me, I can switch between wedge and in-ear mixes really quickly and access any part of the desk fast," Campbell concludes.