UJAM is a free cloud-based service enabling everyone, musician or not, to produce great sounding music and share it with their friends and the world.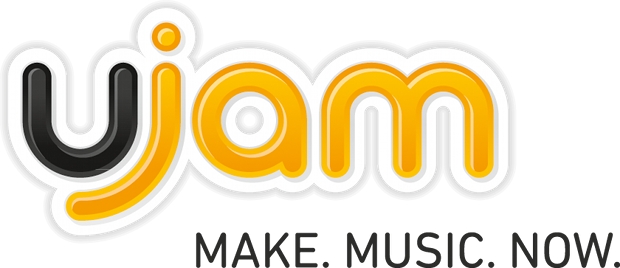 UJAMs core technology augments simple user input such a singing or whistling into fully-fledged, studio-quality songs by interpreting melody, composing chords, arranging song form and rendering the result with professionally produced musical styles.
New Version Of UJAM Released
For the last 6 months, the UJAM team has been focused on finishing the core technology, and developing an entirely new user interface in partnership with consumer feedback, for an extremely intuitive experience with the complex process of creating music. As a result of all these efforts, UJAM launches it's completely redesigned and rewritten Beta service on July 15th.
Software Development Background
UJAM gave their public debut end of May 2010 at TC Disrupt NYC with an early proof-of-concept and scored runner-up. Arrington-invited judge Chris Sacca sang a Sinatra song on stage that UJAM turned into music in front of the raving crowd. Since then, the service has been in invitation-based, then public Alpha.
The Future Of UJAM
UJAM aims to be the go-to place to create music easy, fast and from everywhere, featuring free entry level access with potential to win or buy access to more sophisticated features and digital goods. Mobile adaptations are under development to capture creative ideas as and when they happen on all popular mobile platforms.
About The UJAM Founders
UJAM was founded in April 2009 by music technology pioneer Peter Gorges, Hip Hop producer Pharrell Williams and film composer Hans Zimmer, who added CEO Axel Hensen and Chief Inventor Paul Kellett to the core team.
Do you want more info or get started? Check www.ujam.com