Good to see that Mario Jurisch (Synth-Project) is back with his latest finished project. A hardware controller for the U-He ACE Synth plugin.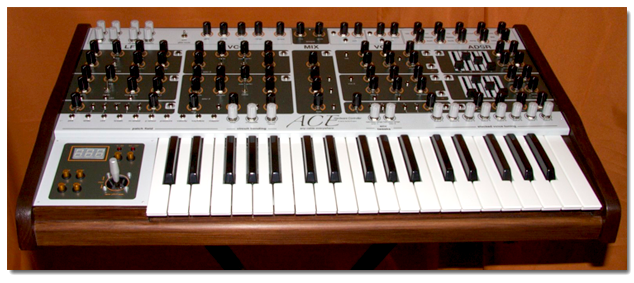 Description by Mario: "The A.C.E. Controller has 2 Doepfer Midi Interfaces inside. A 3 octave keyboard with velocity and Channel Aftertouch.
About 90 knobs, 8 Sliders, 6 switches and Joystick to control the most important parameters auf the Instrument.
For the moment, the patch sockets, have no function, because there is no midi learn function for these sockets. I placed them for the final look and maybe for later use.
I hope Mr. Heckmann finds a way for the midi learn function of the patch sockets."