Pioneer's industry-leading CDJ multi-player range is about to become even more desirable, with the introduction of new colour versions of the CDJ-850 and CDJ-350. The new solid black CDJ-850-K and the metallic silver CDJ-350-S match any interior, making them ideal for playing at home and at parties.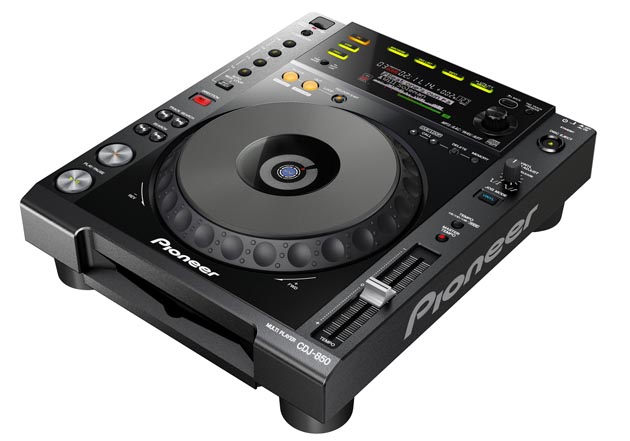 The CDJ-850-K and CDJ-350-S offer the operability and stylish design of Pioneer's high-end models, but at a more accessible price. Both multi-players function as sound cards and support various media and music formats including CD, MP3, AAC, WAV and AIFF, making them incredibly versatile.

The CDJ-850-K and CDJ-350-S come bundled with Pioneer's rekordbox™ music management software. rekordbox™ analyses the BPM and beat position of songs from your computer, allowing DJs to categorise music by genre and create playlists before a gig. DJs can easily transfer songs and playlists to the multi-player via USB. For maximum flexibility DJs can edit playlists on both the CDJ-850-K and the CDJ-350-S – a feature exclusive to players in this price bracket.

The new colour models will be available from December 2011 at a recommended retail price of 899 euros for the CDJ-850-K and 650 euros for the CDJ-350-S.

KEY FEATURES OF THE CDJ-850-K
1. Adopts the solid black colour of Pioneer's club-standard CDJs
The CDJ-850, previously only available in silver, now has the same sleek black finish as Pioneer's high-end models, the CDJ-2000 and 900.
2. Auto Beat Loop function for precisely timed loops
When the 1, 2, 4 or 8 Auto Beat Loop buttons are pressed, the CDJs automatically set a precisely sized loop for accurate performances.
t boasts an advanced Auto-Beat Loop function to make precisely timed loops even easier to achieve.
t boasts an advanced Auto-Beat make precisely timed loops even easier to achieve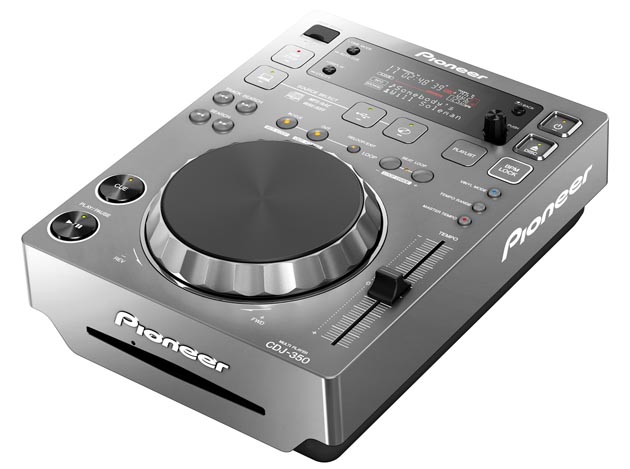 KEY FEATURES OF THE CDJ-350-S
1. New metallic silver colour gives DJs more choice
Previously sold only in black or white, the CDJ-350 now comes in slick silver so DJs can match their player to any environment.
2. BEAT Display function enhances scratch and loop performance
The BEAT Display function shows both the beat position of the song and the playback point, so you can visually check the beat for better scratching, mixing and looping.

3. Auto Loop gives multiple loop effects at the touch of a button
Auto Loop allows DJs to experiment with various loop performances including:
Beat Loop – matches the beat and repeats a 4-beat loop.
Loop Divide – splits the loop into smaller looped chunks providing a new rhythm.
Hot Loop – while playing a loop, returns to the start of the loop and plays it again.
OTHER FEATURES
All CDJs natively support Serato Scratch Live DJ software for instant plug and play.