Remiix Minus by Liine is an interactive record, available as an app for iPhone and iPad. It lets you combine, transform and re-arrange ten top tracks from the Minus catalogue. Use effects to transform the sounds and record and share your own version with your friends.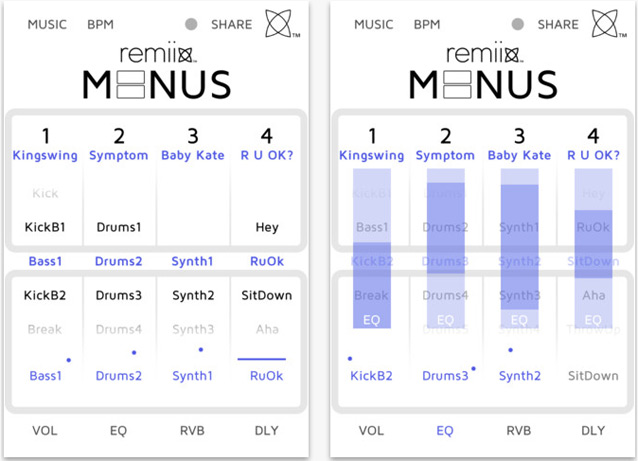 Take the unmistakeable vocal hook from Marc Houle's 'Techno Vocals' and mix it up with the synth from Ambivalent's 'R U OK'; drop the funky looks from Matador's 'Kingswing' and you've just created a mix that sounds just as slamming as an original record. Any combination you make is guaranteed to sound good, whether you're in the DJ booth or just playing with earbuds on your way to work. Record your interpretation of the Minus sound, upload it to SoundCloud and share it on Twitter and Facebook, all from within the app.
TRACKLIST:
Matador – Kingswing
Click Box – Berlin Shades
Hobo – Symptom
Marc Houle – Techno Vocals
Heartthrob – Baby Kate
Marc Houle – Borrowed Gear
Magda – Your Love Attack
Gaiser – Elastrik
Barem – Nothing
Ambivalent – R U OK?