iZotope has announced Mastering Essentials, a new tool designed specifically for Acoustic Mixcraft Pro Studio 6. By licensing elements from Ozone, iZotope's flagship mastering suite, Acoustica is delivering a basic mastering solution approachable for musicians of any level.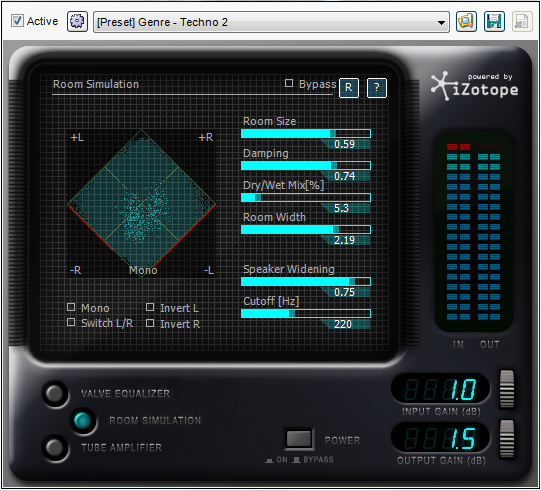 "Mastering Essentials is the perfect intro to mastering," explains Alex Westner, iZotope's Director of Business Development. "With over 80 presets to choose from, users can get going quickly with great results. We take it a step further, though, by letting musicians experiment with customizing their sound. The three additional EQ, Reverb, and Tube Amplifier modules allow users to grow and expand their capabilities as they become more comfortable with mastering their own music."
iZotope Mastering Essentials will make its debut as part of Acoustica's Mixcraft Pro Studio 6, the latest edition of their popular Windows-based DAW. "Everyone trusts the iZotope name when it comes to mastering," says Dan Goldstein, Chief Technology Officer of Acoustica. "Mastering Essentials enhances our Pro Studio bundle with a top-notch tool for polishing any project."
Mastering Essentials Key Features:
Valve EQ module: high-quality 4-band EQ
Room Simulation (Reverb) module: controls for reverb and stereo widening, including a vectorscope for visualizing the stereo spread of the audio
Tube amplifier module: Bass Compression, a Tube Limiter, and Tube Saturation components
Over 80 presets, including presets for general use, special FX, audio enhancement, restoration, and over 40 different genre presets
Availability
Mastering Essentials is available from iZotope for third-party and OEM licensing for Mac or Windows applications. For more information, contact licensing@izotope.com. Acoustica's Mixcraft Pro Studio 6 is currently due to be released in March, 2012.