Audio Artery, a software arm of the company that also brought you innovative EKS controllers is proud to announce the arrival of The One DJ software. The One is a new breed of DJ software that offers new level usability and features while staying close to the roots of DJing.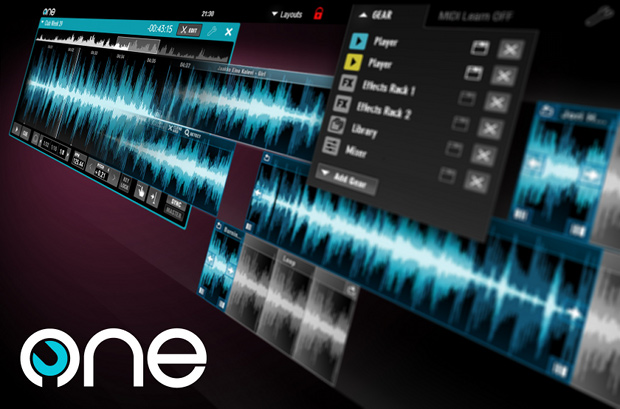 For the first time amongst DJ software, The One allows total customization of your working environment. Choose the gear you need and arrange it exactly the way you like. Everything you see on screen can be freely moved and resized.
The advanced Timeline Edit mode turns player decks into powerful and easy to use audio edit stations, in which you can chop or combine tracks or even create complete DJ mixes while the track is still playing. Just drag tracks, audio clips and samples to the timeline from the browser. Snap to grid functionality makes synchronization of clips fast and easy. The rock solid audio engine guarantees no to stalling even when seeking or scratching simultaneously at minimal latencies.
The One's modular audio routing system allows effects and mixers to be assigned to anywhere in the audio chain – meaning that effects can be placed between players and mixer, or used as master effects.
The One is also designed to fully utilize the possibilities offered by today's and tomorrow's DJ controllers via advanced midi mapping possibilities.
"We did not just want to copy the old formula for making DJ software, but to fully utilize all the possibilities out there and create something unique", commented Sulevi Seppänen, sales and marketing director of Audio Artery. "10 Years of experience developing EKS controllers and working closely with many DJs has given great insight on how DJs would want to use software and also which things are currently causing most frustration. We set out to fix these things. Of course we are also privileged to have very talented and innovative programmers involved in this project to make it all possible."
One Core edition featuring all the essential DJing elements is currently in beta testing stage and will be available this spring for the price of 49EUR/59USD. A feature packed premium edition will be released later in 2012. Pricing for premium edition has not been set at this time.