What do Megadeth, Jay-Z, Alice Cooper, Gladys Knight, NOFX, Lagwagon, No Use For a Name, Patty La Belle, Tower of Power have in common with Rock Band and Guitar Hero? Legendary punk rock producer and mixer Ryan Greene. And now anyone can be on that list, with three new drum ReFills featuring Ryan Greene's signature sound. Propellerhead today released the latest installments in its ReFill Creator Series: Ryan Greene Alt Drums.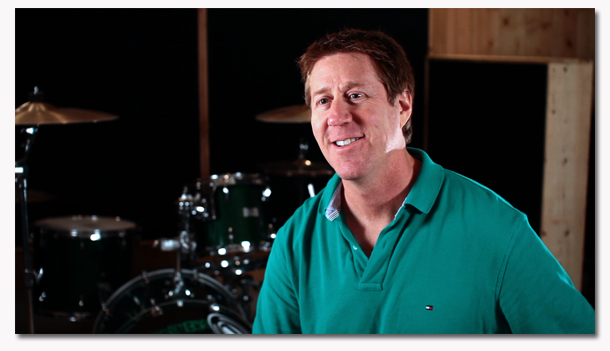 Ryan Greene Alt Drums comes as three separate volumes, each containing three drum kits with several microphone setups and alternate snares. Each of the three ReFills comes with preset patches for Reason's Combinator device, with three different microphone setups: close mics, no ambience mics, and all mics; Producer Combinator patches with dry, overhead, and room microphone setups; Individual Kit Pieces for the NN-XT sampler; effects patches; as well as 100+ drum track MIDI files created by Ryan Greene. The sounds are fully produced; finished drum kits with kick drums with big bottom and snare drums with punch. Thanks to the premade patches using different microphone setups and production techniques, no additional mixing is required from users to get a great sound that sits right in the mix.
"All the sounds have been tested in real applications throughout the recording process to make sure they hold up under heavy fire, which basically means up against huge guitar and bass sounds," says Ryan Greene.

Ryan Greene Alt Drums ReFills Series:
– Alt Drums I
The first Alt Drums ReFill features Ryan Greene's own Pork Pie kit, used on a lot of Greene's Punk/Fat Wreck Chords productions throughout the years, as well as a versatile Gretsch kit and a deep sounding vintage Leedy kit. An additional three snares are included, ranging from classic rock sound to heavier punk.
– Alt Drums II
The star of the Alt Drums II ReFill is a 1964 Ludwig Liverpool kit — recorded and produced as if it was played by the Mötley Crüe, bringing a sound like no other. This pack also has a vintage Leedy kit customized by the John Covington and a Tama kit played by Troy Luccketta of the band Tesla. Added are three more snare drums, including a Leedy from the 1890's (!)
– Alt Drums III
For Alt Drums III Troy Luccketta from multi-platinum rock band Tesla played a one of a kind Camco kit. The aggressive and warm sound of this kit built in 1956, and all the power that Troy brings when he hits a drum makes it a go-to kit for punk and rock productions. Included are also a wooden Ayotte kit, and a big and powerful Leedy kit with a 28-inch kick drum. Three extra snare drums come with the pack, among them the rare Yamaha Vinnie Colaiuta, and the Dave Weckl signature model.

Pricing and Availability
Ryan Greene Alt Drums Volume I, II and III are available immediately exclusively as downloads from the Propellerhead online shop for $99.00 USD and €89.00 EUR (including VAT) each.