Electrix is back! And with two new products: Tweaker, a MIDI controller for DJ en muziek production, and Ebox-44, a 4 in and 4 out USB audio interface.
The Tweaker is a performance controller for Abelton users, Traktor users, and music producers and performers of all genres.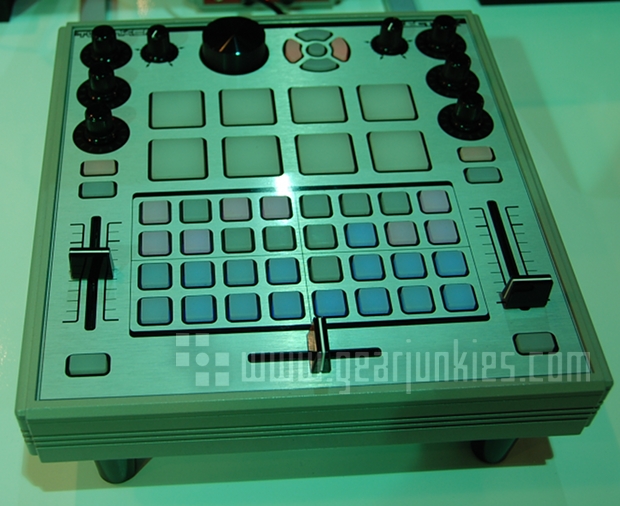 At the heart of Tweaker lies a grid of 32 rubber pads backlit by RGB LEDs, and 8 velocity sensitive drum pads. There is a channel strip on each side of the grid, and a crossfader centered underneath. Each channel trips is comprised of a fader, three backlit rubber pads, an analog knob, and three push encoders with red LED rings. The navigation section at the top of the unit has a large browsing encoder and a four-way selection push grid (left, right, up, down) Tweaker is fully USB bus powered and also has MIDI In and Out ports.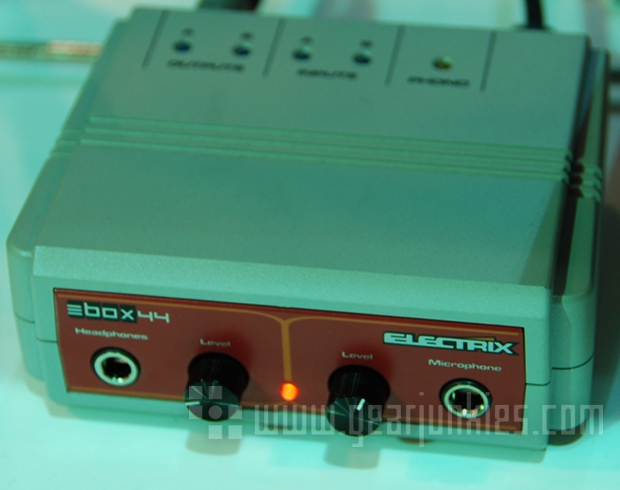 The new Electrix Ebox-44 is the perfect audio interface on a budget, with a wide variety of applications. Whether you are looking for a portable interface for DJing or field recording, in the studio, or even in the living room to convert your vinyl or CD collection to MP3, it is fully USB bus powered, which means it can be connected on-the-fly and used anywhere with just a laptop.
The Ebox-44 features two sets of line level RCA inputs with a phono switch to connect a pair of CD players, turntables, or the tape/rec output of a recording or PA mixer. As an interface for digital vinyl systems, Ebox-44 is compatible with Virtual DJ, Mixvibes, and Miss Pinky time code. Although Traktor Scratch requires the use of its own interface for time code control, the Ebox-44 can be used as an interface for Traktor Pro's master and monitor outputs, as well as inputs for sample and loop recording.
The pair of stereo RCA outputs are ideal to connect to a DJ mixer. The headphone output is assignable via the provided virtual mixer. The headphone can receive signals from outputs 1/2, 3/4, or both, which is very handy for creating the right headphone mix for recording or DJing. A microphone input is also provided on the front panel. All sets of RCA inputs and outputs feature blue LED activity indicators.
The Ebox -44 includes low latency drivers for Mac and PC, a virtual mixer to set input and output levels, and PCDJ Dex2 LE DJ software with audio and video mixing.