MusikMesse is over again. And again, the show was enlightened with the first rays of summer-like sunshine of the year. There must be some karma going on. After strolling around, we have made up out minds, and here is the roundup of what Gearjunkies thought was the coolest gear of MusikMesse in our traditional roundup. Categorized by our classic gear organization categories.
Soundcards
The Soundcard category used to be important, but has faded away the last years. But given some patience, audio interfaces will become inportant again. Why? iPad. Everybody is doing stuff on iPad, and to support audio software on iPad, eventually audio has to come out of it. There were plenty of iPad audio interfaces presented, like the Vestax VMIDI, Sonoma Wire Works's GuitarJack, etc. This is an overwhelming wave of comparable products. What overwhelmed us more, was Universal Audio's Apollo. This is cool stuff, with its real time UAD processing. Definately Gearjunkies worthy, and despite the fact that it was actually introduced at NAMM, Universal Audio's Apollo is our winner in the Soundcards interface!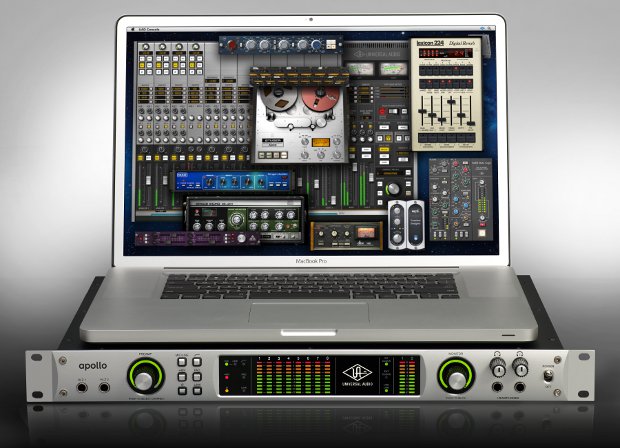 MIDI
All the DJ stuff put aside into the DJ-category, there was some cool new MIDI gear to be seen and played with at MusikMesse. We should mention Alphasphere, the spherical controller that promises to be very inspirational once it will be released. Also, we have seen and touched Electrix's new controller, the Electrix Tweaker. Too bad that both are still not release-ready. Another controller that is not yet released, is the Nektar Panorama, the controller which is built for Reason. Having played with it, seen it work, there is only one conclusion: this thing is smart and has the potential to make your life with Reason so much more intense. Scheduled for release in june this year, not yet available, but close. The Nektar Panorama wins out MIDI award!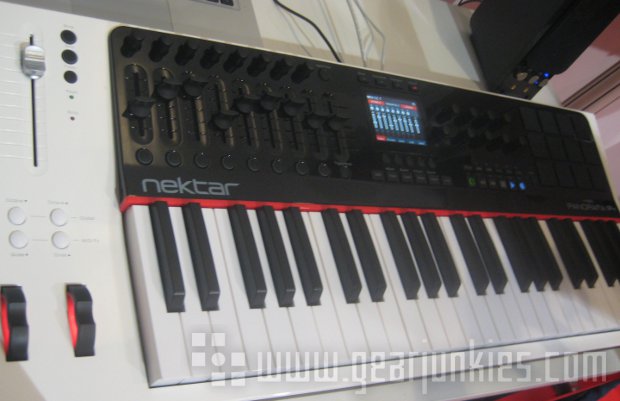 Software
Software is where a lot is happening. Software for Gearjunkies is lined up from workstation stuff, synthesis stuff and audio processing. Lots of experimental things are going on that we like a lot. For example Zynaptiq is introducing a real cool audio processor with Unveil, a De-Reverberation tool. Other news happened in the form of Steinberg Nuendo Live and Avid's new entry level Protools Express. We liked the new upcoming vielklang instant harmony from zplane a lot though. It gives you so much power over vocal tracks, in an easy to use way. The Gearjunkies Software award winner is zplane vielklant instant harmony!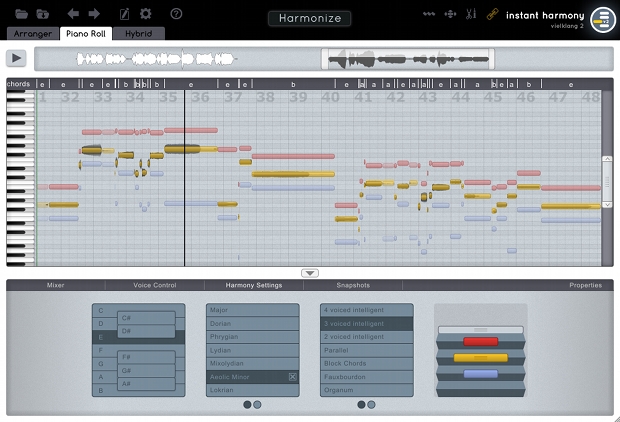 Studio
Imagine there would be one piece of gear that you would want to add to your studio, from all the gear introduced at MusikMesse. You get to choose from the new Focusrite ISA Two. Very nice stuff. Or maybe new monitors. Dynaudio has real nice new monitors with their M3XE (really cool!) and DBM50 desktop monitors (who wouldn't want these?). Then again, how about SPL's Analog Elements. Good stuff made really practical. All cool gear. But the X-Factor part of our Gearjunkies award saw Rupert Neve's new 5059 Satellite Summing mixer. When you are looking for that special sound, this is what you want. This is that extra bit for your studio. At least, that's what we think 🙂 The Studio award goes to Rupert Neve's 5059 Satellite Summing mixer.

Synthesizer
The category where cool things happen, synthesizers! Covering analog, digital and software gear, there were actually a couple of true new synthesizers introduced at MusikMesse! Big news from Roland, with the new Jupiter-50, a more affordable version of the Jupiter-80 workstation performance synth. Sweet! We also got our hands on the new Casio XW-G1 and XW-P1 synths. Not sure what to say about these though, they are packed with features, feel a bit plasticky, but they should be considered. Get your hands and ears on one first though. And are you into stage synths? Check out the new Nord Elektro 4D, introduced at MusikMesse. Analog never dies, and there is a reason for it. It can be good. Make sure to try out Eowave's Magma synth. It's true analog synth/step sequencer with memory added to it. Sounds good, and with the memory features, it is ready to take with you on a gig. Of the new synths at MusikMesse, this one gave us the biggest Gearjunkies vibe. The Eowave Magma wins our Synthesizer award!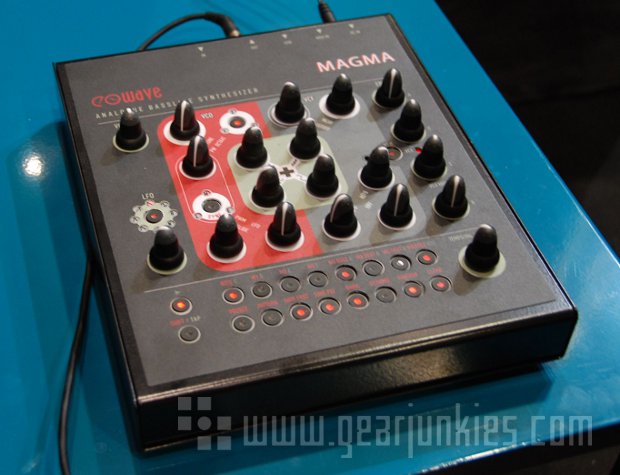 DJ
Electronic music has come from far, and in 2012, a DJ has the potential to be a true performer. Or the other way around? Either way, there is plenty of gear that gives the aspiring DJ performer control over its show. Entry level stuff came from the Reloop Beat Mix. Stanton showed us the high end of entry level DJ controllers with their Virtual DJ backed Stanton DJC.4. Denon showed us their MC.3000, their next generation two-channel controller with Virtual DJ. Stepping up the scale, Vestax is introducing the 2-channel Vestax VCI-380, backed by Serato Itch. And then we also saw what Behringer is doing. We know, their gear is not yet ready (scheduled for late summer launch), but their lineup is pretty impressive. There's two new deck controllers, but what we really liked was the lineup of the 5 purpose built components. Some even smarter than others, plenty of thought went into these ones. And then there's that Behringer-price that's hard to beat. Therefore, the DJ award goes to the Behringer DC-1, LC-1, DV-1, FL-1 and MM-1 controller series!

Congratulations to the winners, and thanks to MusikMesse for having us again this year!
Mark Dobrinic