Serato Video, the revolutionary plug-in, which enables DJs to manipulate video playback with Serato DJ software Scratch Live and ITCH, is out now.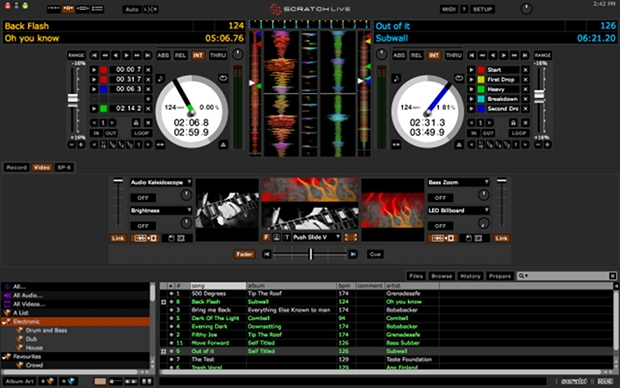 Based on the popular Video-SL plug-in, Serato Video now gives ITCH DJs video mixing tools that Serato Scratch Live DJs have enjoyed for years, with the use of supported ITCH controllers. Scratch Live DJs can use the same tools with their choice of turntable or CDJ control.
With a reworked architecture, Serato DJs can experience an even smoother workflow and greater flexibility when using effects and transitions to amplify video mixes, at home, in the club or on-stage.
DJing legend, Fatboy Slim chooses Serato Video and Scratch Live as his preferred tools for mixing music and videos for his stadium performances, saying:
"Over the years the visual element has kind've grown and technology's just allowed us to do more than just standing there playing records. So the big break through for me was when I ditched vinyl and started using Serato. Introducing the video element was a way of making the show bigger.
Features
Manipulate video playback with Serato Control Vinyl and CDs or an ITCH Controller.
Visual effects library of transitions and effects.
Add your own images and text to your video mix.
Store effects within each video file for instant recall.
Choice of configurations for external connections to monitors, screens or projectors.
Scratch Live 2.4.1 and ITCH 2.2 are also out now with support for Serato Video, as well as many performance improvements. Serato Video is a free upgrade for existing Video-SL customers and available to purchase for US $149 from www.serato.com.