Last week we where in Madrid to get the first look on the new Denon SC2900 multi media player. And today it arrived at the Gearjunkies TechLab! Review will be online soon!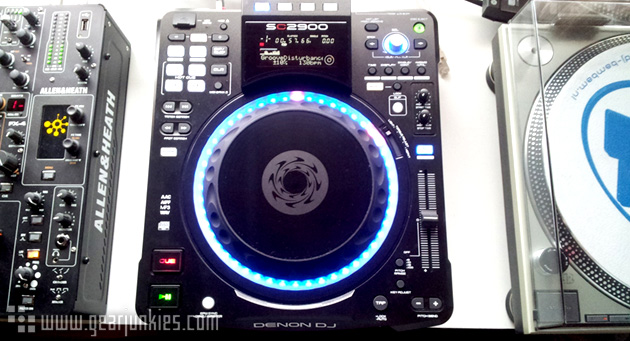 As you might understand it was a nice surprise from the UPS guy. We already had the chance to smell, feel, touch and play with the SC2900 at the launch in Madrid. There, the first impression was quite positive and that short 'get to know eachother' moment made us longing to spend some more time with SC2900. And now we can.
As you can see above Marc has setup the SC right away and is, as we speak, hitting the deck … hard! For now we are gonna play with it and see what the SC is all about. Expect our review pretty soon!