zplane has announced that the upcoming version 2.0 of vielklang instant harmony is now available as a public beta version.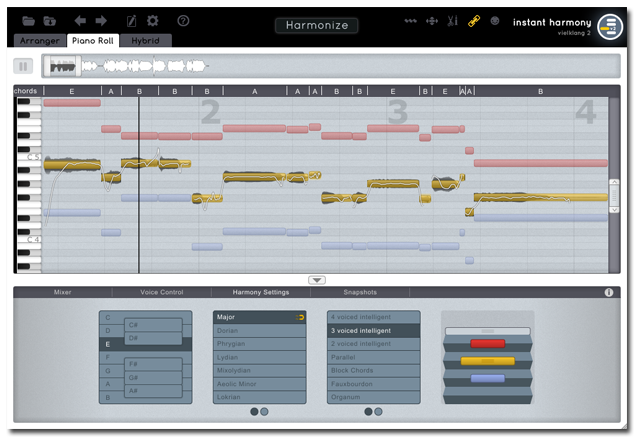 Instructions on how to participate in the beta test can be found in the zplane forum zplane.de/products/support/forum/viewforum.php?f=26 (log in first).
vielklang instant harmony is an intelligent harmony creation tool featuring built-in voice-leading and harmony progression rules. Examples of new features in version 2 are a redesigned and more intuitive interface and extensive pitch and vibrato correction functionality.