For all Maschine users and anyone who's interested in the new Native Instruments Maschine MKII, there is an axclusive demonstration this weekend in Rotterdam. The text continues in Dutch below.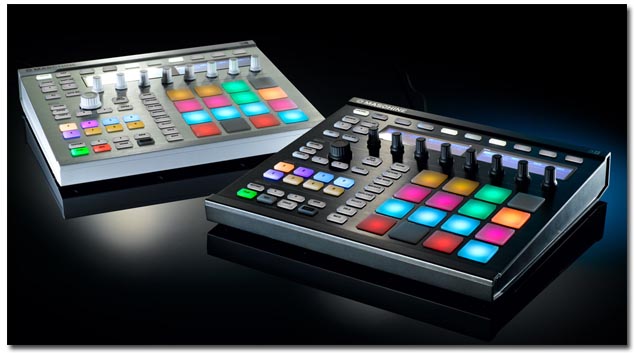 Als eerste in Europa wordt tijdens Feedback Music Plaza 2012 de nieuwe NATIVE INSTRUMENTS MASCHINE MK2 gedemonstreerd! Kom dus komend weekend bij Feedback Rotterdam kijken wat dit nieuwe beat productie beest allemaal in huis heeft. Natuurlijk kun je dan ook al je MASCHINE vragen stellen en kun je 'm zelfs zelf uittesten.
De MASCHINE MK2 is het logische vervolg op de zeer succesvolle in 2009 verschenen MASCHINE en combineert de flexibiliteit van computer-gebaseerde muziekproductie met het bedieningsgemak van een hardware groovebox. De MASCHINE MK2 wordt geleverd met de 1.8 software, waarin oa nieuw zijn: timestretching, pitchshift, transient master, saturator FX en veel workflow verbeteringen.
De MASCHINE MK2 zal tijdens Music Plaza ruim op voorraad zijn, dus ben je enthousiast, dan kan hij meteen mee naar huis!
Tijdens Feedback Music Plaza op 29 en 30 september in Rotterdam staan er naast deze demo nog vele andere clinics, demo's en optredens op het programma. Zo zal Lucien Foort komen draaien, waarbij hij de nieuwste dj gear demonstreert, staan Waylon en Brownie Dutch op het podium en zijn er de hele dag speciale acties, inclusief een ouderwetse Garage sale. Meer informatie en het volledige programma vind je hier: http://www.feedback.nl/feedback-stage/296-music-plaza-2012
Update: 6 oktober zal er ook een demonstratie plaatsvinden bij Bax-shop in Goes. Meer informatie en aanmelding hier.