Waves have released NS1 Noise Suppressor plugin. According to Waves it is the most intuitive professional noise suppression plugin ever created, the NS1 Noise Suppressor intelligently differentiates between dialog and unwanted noise. Perfect for post production, audio forensics and musical applications alike, NS1 instantly analyzes and adapts to your signal in real-time, bringing the foreground into focus as it eliminates unnecessary background noise. Controlled by a simple single fader, NS1 also features an attenuation meter which shows you just how much overall energy is being removed from your input signal. With NS1, noise suppression is as easy as fading away.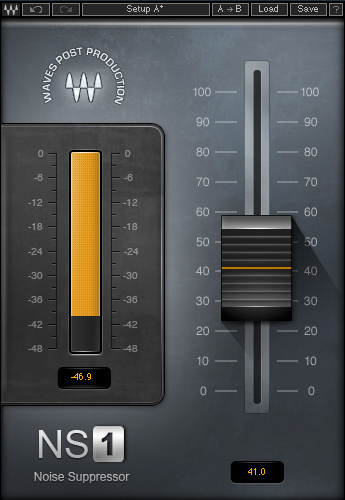 Featuring
– Automatic adaptive real-time noise suppression
– Intuitive one-fader control
– Ideal for dialog, voiceovers, broadcast, music and more
– SoundGrid® and MultiRack Native compatible
Controls
– Fader determines the amount of noise suppression.
– Attenuation Meter displays the amount overall energy removed the input signal.