As they always do, Pioneer has also announced different color settings for their pro DJ headphones, HDJ-2000 and HDJ-1500. Both the new HDJ-2000-W and HDJ-1500-W will be available at the end of this year with suggested retail prices of $450 (320 Euro) and $209 (189 Euro) respectively.
Pioneer DJ announces a new matte white color version for two of its popular professional DJ headphones, the flagship model HDJ-2000 and high-end HDJ-1500, providing another stylish alternative to the current silver and black chrome models. The new color versions offer the same great performance as the original versions, delivering high quality audio, combined with the excellent comfort and durability expected by professional DJs.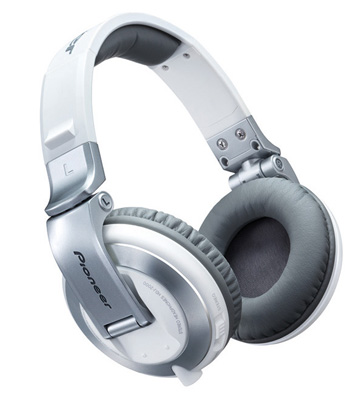 The HDJ-2000-W features include:
Excellent Sound Quality – To achieve exceptional sound quality, the headphones feature 38μm (micrometer) diaphragms to deliver more bass, large 50mm drivers, and a rolled voice coils for a linear output from bass to treble. The HDJ-2000s also use an airtight sewing and damper for the ear pads that help improve sound quality, especially in the mid-to-high frequency ranges.
Snug Fit for Comfortable Wear – The ear pads and head pad utilize synthetic protein leather and low-reaction urethane foam for a snug and comfortable fit.
Built for Durability – The main structure and hinges of the headphone are made with lightweight magnesium for extended durability and the headphone plug and connecting cable to the main unit have been designed to withstand the wear-and-tear of continual use. The HDJ-2000s also employ a removable Mini XLR connector for compatibility with professional audio equipment.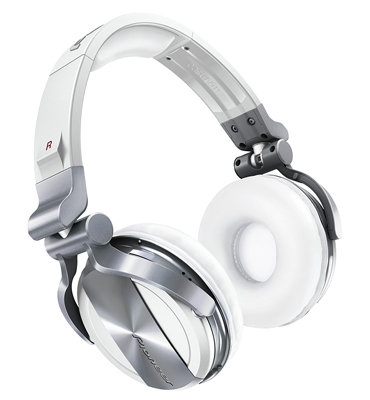 The HDJ-1500-W features include:
Superior Sound Quality – Built with high-quality components, the HDJ-1500s deliver perfectly balanced sound across all frequencies. The headphones feature copper-clad aluminum wire voice coils, large 50 mm drivers, rare earth magnets and 38μm-thick diaphragms to produce deeper bass notes and accurate delivery of other low to medium frequencies, such as kicks and snares.
Sound Isolating Design – To decrease background noise during monitoring and mixing tracks, the HDJ-1500s feature an innovative sound-isolation chamber as part of its bass reflex port to isolate low and medium frequencies (300 Hz to 1,300 Hz) by as much as 4 decibels compared to the previous HDJ-1000 model. The design also results in a cleaner, better defined mid-bass/mid-range audio response.
Built for Professional DJ Use – The moving headband and hinges of the HDJ-1500 are composed of rugged yet lightweight magnesium alloy to withstand the rigors of professional use. Additionally, the single-sided cable can be easily replaced in case of damage, further prolonging the life of the headphones.
Ultimate Comfort – A narrow ear cup design creates a tight seal to block out external sound, while the low-resilience urethane memory foam ear pads ensure the HDJ-1500s are comfortable during prolonged use.