Casting shapes for the sound artists pursuit. This is the origin of Vestax as a musical instrument manufacturer. Vestax don't want you to listen to an unnecessarily fabricated version of your favourite song. They want you to listen to the groove and sound the artist intended. HMX-05 is designed with our obsession for sound as a musical instrument manufacturer. Vestax long history in the DJ and pro audio industry allows them to listen carefully to the feedback of pro users and consumers alike. The result of this research is simply the best headphone they have ever designed: HMX-05.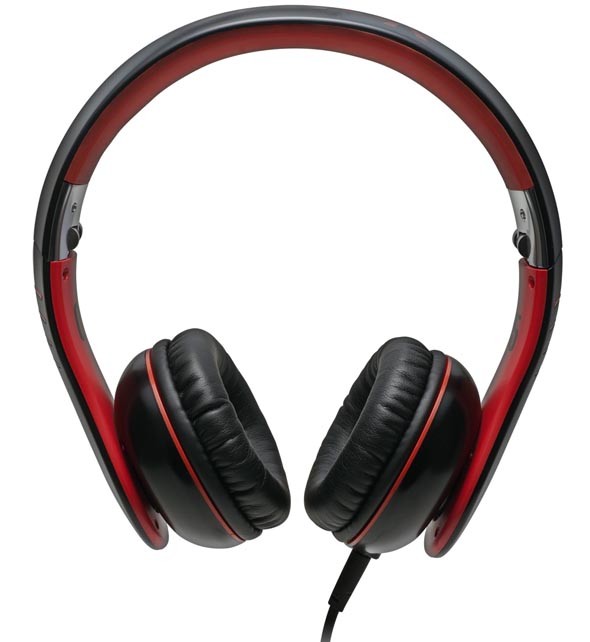 Audiophile engineered perfectly balanced clear sound
The HMX-05 has been engineered to meet Vestax's exacting requirements in audio quality. The large 40mm drivers have been selected to provide crisp high frequency reproduction, while also handling bass and sub-bass frequencies with ease, making for a serious low-end. In all forms of modern music, the bass is more important than ever before…and the HMX-05 doesn't disappoint.
Encapsulated comfort fit ear pads for focused listening
After testing many types of ear pads and listening in detail to feedback from pro users, we finally selected the perfect type of ear pads for the HMX-05. The result is headphones that are extremely comfortable to wear for long mixing sessions, while providing superior isolation from background noise. The HMX-05 allows you to avoid distractions and focus on the music.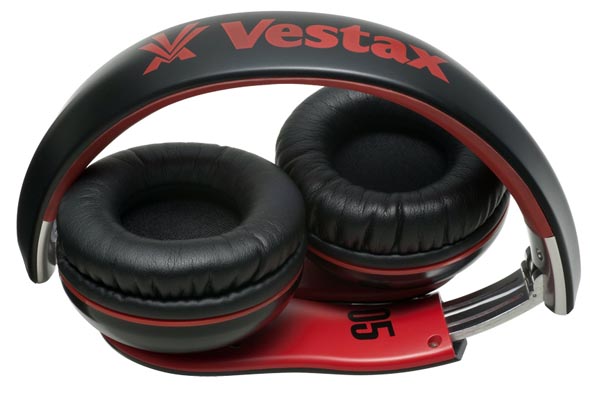 Detachable high-def tangle free flat cable
The HMX-05 uses a contemporary flat cable design, to eliminate tangles and allow easy storage of the cable while on the move. This premium quality cable is also detachable to allow easy replacement. Forget about having to untangle cables and knots…just pick up your headphones and start listening.
Easy to carry folding headband to take the HMX-5 with you everywhere
As with many Vestax products, the HMX-05 was designed with professional DJs in mind. The folding headband design allows to easily store the headphone in a DJ bag, and to protect the headphones while travelling between clubs. This uniquely designed headband is also durable but surprisingly lightweight: you won't even know it's there.