Something that popped up on our radar last week from a german company called Endeavour. A very stylish new keyboard controller called the Evo. It is a pure keyboard controller that is connected to a computer via an Ethernet interface, and that communicates via Midi, OSC or our own in-house protocol with synthesizers, sequencers or similar. The keys are the special feature here. Every single key is equipped with a sensor that allows evo to read the finger position on a certain area of the key surface. Thus, every key offers, in addition to pitch and velocity, an additional level of polyphonic data input that can be used for continuous control of independent notes.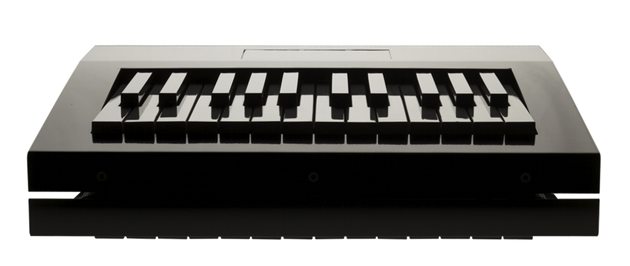 BUT WHAT CAN IT DO FOR ME? HOW DOES THE EVO AFFECT MY WAY OF MAKING MUSIC?
Every key is a fader, controller, a pitch-wheel, a mod-wheel or a button. Think about a precise, continuous control of polyphone properties. Everything that previously affected notes equally using controllers and buttons can now be executed with simple moves of the finger on the keys for each individual note. In the future you will play chords and move one finger to emphasize one single note by changing the acoustic pattern, or to change the pitch regardless of the other notes. Additionally, the function of every single key can be defined so that you can reproduce the MIDI controller on every key. This way, entire octaves can be used for the control of channel strips. However you decide, with evo everything is possible. We made sure of that!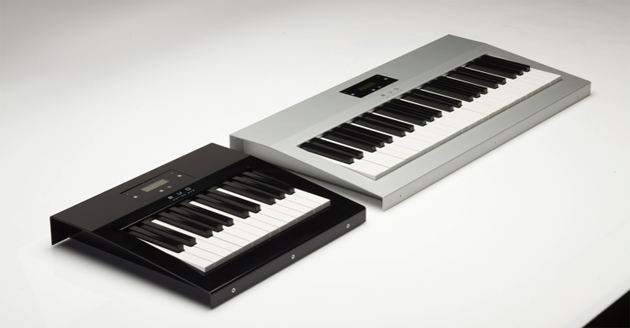 ADDING UP THAT MISSED DIMENSION IN CONTROLLING A SIMULATED NATURAL INSTRUMENT
Standard keyboards give you control over the pitch and a broad sound shaping parameter based on how hard the key is pressed, but these options are only available at the moment the key is pressed. Wouldn't it be much nicer if you could change the sound of a note while holding it without having to take your finger off the key or cut off one of your hands while playing? This concept served as the basis for the development of evo. Our special keys allow you to control sound shaping parameters while holding a note based on the position of your finger on the key.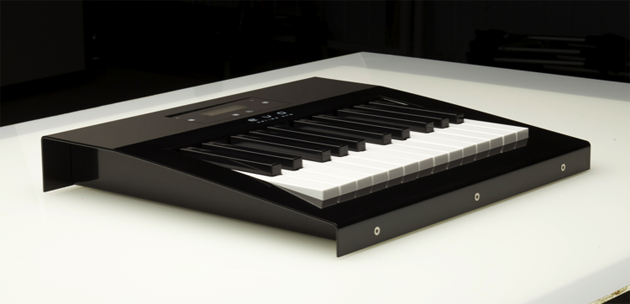 YOU HAVE TO BE VERY FAST
You must act fast! Endeavour maintain a relatively small, hand-made production series. The evo can be purchased in their store system (499 and 999 Euro) and is being shipped within the EU and to the United States.
Check more details and specifications here.