Here it is! A great give-away from our friends at Reloop. Thanks to them we can give away a Terminal Mix 4 DJ Controller. We had one at our disposal earlier this year for a review. And to be honest this controller impressed us. We liked it! So therefor we are happy to give one out to our followers and friends!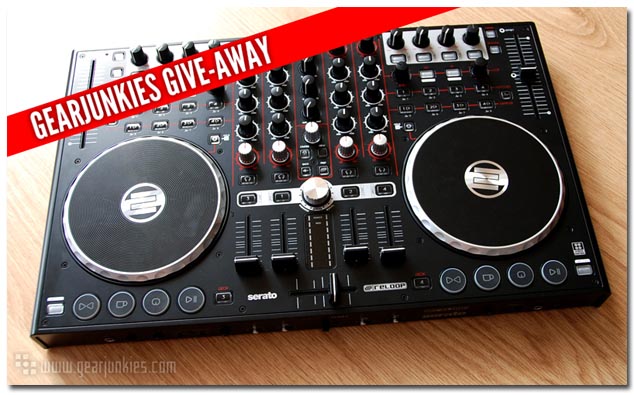 Terminal Mix 4
By introducing the Terminal Mix 4, Reloop has broken new ground once again with this fully integrated 4-channel mixer* offering a wealth of features, including 3-fold EQ with intelligent kill technique* and filter
modulation capabilities per channel. Any of the 4 channels can be easily assigned to the crossfader via the controls on the front panel, where you will also be able to adjust the crossfader curve.
In addition to the popular Trax Encoder, the master section is now equipped with four convenient management buttons which allow direct access to playlists, crates or further layout views without the need to touch your laptop. This means a desired track can be located and loaded instantly into any deck via the designated load buttons – a fader start* function can also be activated if desired.
Terminal Mix comes Plug'n'Play ready with Serato DJ Intro and a Virtual DJ 4-Deck LE (Reloop Edition). Traktor Pro 2 mappings are also available.
Give Away
So what do you have to do? Well, we kept it very simple. Visit our Facebook page, and share the give-away post to your own page. If you have a Twitter account you can also share it with your followers. In your tweet you can be as creative as you want (we're curious what you'll come up with!). Just be sure to use the special #hashtag: '#gearjunkies_terminalmix4'. This is important so we can find your tweet for the final raffle for this controller!
The deadline for this 'give away' is November 10th, 2012! Anyone, who meets the requirements above, is eligible for the raffle, as this is a 'global' giev-away…
Update 11 November: Give-Away has closed. Winne will be notified as soon as possible!