Mixvibes Cross provides DJs with the relevant and professional tools which are needed in the modern age of Digital DJing, coupled with the best timecode Vinyl and CD emulation. Thanks to the perfect automated beat matching and new remix features, DJs can now focus on sampling, looping, audio FX and enjoy more creativity during their performances.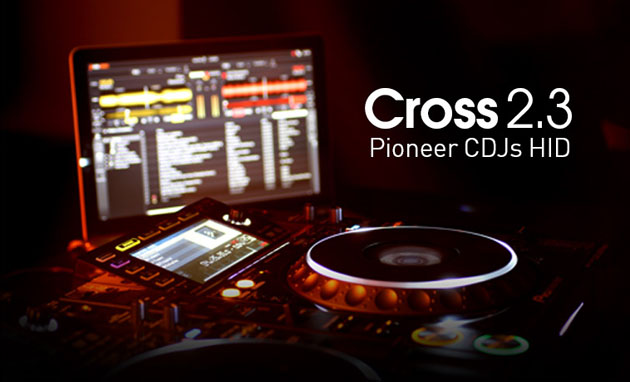 What's new in Cross 2.3?
Mixvibes have mapped the most advanced HID integration on the market for every single functions of the Pioneer CDJ, and even added a few extras (smart seek, call locators).
Cross 2.3 works with the complete Pioneer range (CDJ2000nexus, CDJ2000, CDJ900, 850, 400 and 350) with a super easy setup. All you need is your laptop and 2 USB cables – no additional soundcard required.
If you add the video plug-in, Cross transforms the CDJ in a powerful audio/video player.
Also available in this update
– Slip mode : keep your groove when jog looping, using locators or jog scratching.
– Start/Brake time settings of each player
– Loop Out adjust allows you to change in and out points with the controller jog
– "Halve Loop" and "Double Loop" commands
– New 1/3 and 3/4 loop-lengths in autoloops.
– Handling of non-standard 14-bits MIDI controllers.
If you already own a licence of Cross, you will find the free update on the Download center.