Maybe you've heard your friend mention it… maybe you've seen the box in the music store… maybe you've been searching for software to record your music. Whatever led you to ask "What is Reason?" Propellerhead have posted a introductory video to answer that question and let you see what you can do with this intuitive DAW software.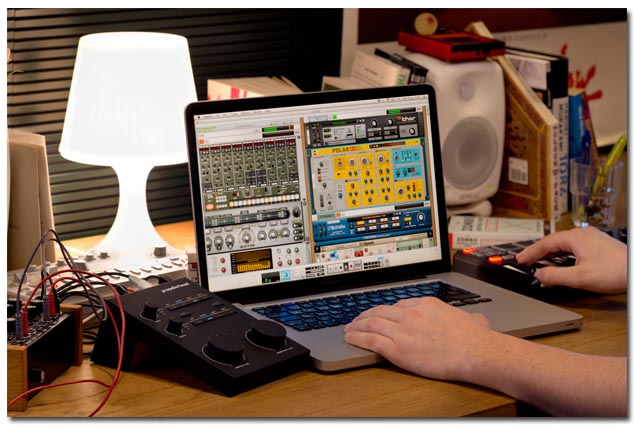 Reason DAW
Reason is a complete recording studio of instruments, audio tracks, effects, and mixing tools ready for any musical idea you come up with. Want to add even more? Rack Extensions allow you to grow and expand your studio rack anytime, anywhere.
At the heart of the program is the virtual rack that builds itself as you create your song. Everything is automatically wired for you. When you want to get deep, flip the rack to reveal the backside, putting full control at your fingertips.
Effortlessly record, tweak and arrange your performances. The fully featured audio and MIDI sequencer lets you turn good ideas into great songs. Fast and fun, Reason is the software that keeps you focused on making music.