The eagerly awaited new forthcoming album from Queens of the Stone Age has been recorded and mixed on Unity Audio Rock and Boulder active monitors.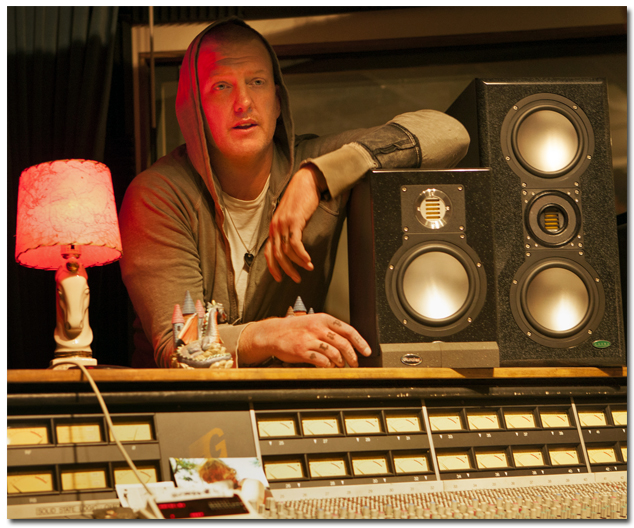 Queens Of The Stone Age
QOTSA from Palm Desert California formed in 1997 to create their own unique rock sound and have produced 5 landmark albums to date including 'Songs For The Deaf' featuring Foo Fighters drummer Dave Grohl. The new yet to be titled album, marks a return to the lineup with Dave Grohl playing drums again, Mark Lanegan from the earlier 'Rated R' album, and former bassist Nick Oliveri. The album also features Trent Reznor from 9 Inch Nails.
The Rock is a two way active monitor with a 7" woofer and a 50kHz folded ribbon tweeter. The 3 way Boulder uses 2x 7" woofers and a unique mid & tweeter coaxial driver to eliminate phase issues. Both models are a sealed cabinet design to reproduce tight , fast and accurate bass frequencies and are powered by a custom discrete Class A/B amplifier design by Tim de Paravicini from E.A.R (Esoteric Audio Research).
"The Unity Audio Rock Studio Monitors have been a fantastic addition to Pink Duck Studios. The imaging is fantastic. They have a bottom end that belies their size & a smooth modern top. The result is true detail with a wide depth of field and I don't get any surprises when I take mixes out of the studio. Hell, mixes sounds the same at home and in the car, just like they did in the studio on the Rocks. That kind of consistency and accuracy is all I care about."
"As for the Boulders… They're the exact speaker I needed. The power & the punch of a large studio main, stuffed in cabinets the size of the modern, real world recording studio. That big bottom end you'd expect, but not at the expense of precious midrange. Accurate details abound.", Joshua Homme – Queens Of The Stone Age.