Shazam, the world's leading media engagement company, today announces an exclusive new partnership with Beatport, the world's largest DJ and dance music community. The new partnership will enable Shazam to greatly expand the number of dance tracks in its database, giving fans an unparalleled way to discover, explore, buy and share the club music that they love when they're out with their friends.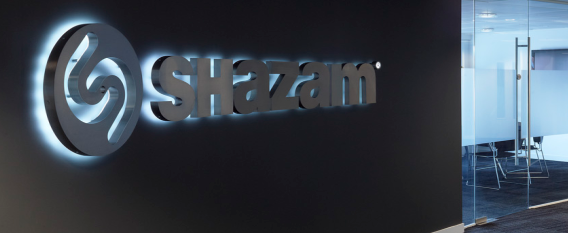 "Shazam is incredibly excited to form this exclusive partnership with Beatport because Beatport has long been recognised as the leader in electronic and dance music for DJ's around the world," said Shazam's Director of Music and Content, Will Mills. "Shazam's music discovery service and its massive fan base of 275 million users, combined with Beatport's unparalleled electronic and dance music database, will provide the fastest, largest discovery experience and easiest way to engage and buy dance music around the world."
"From Ibiza to LA to Tokyo and beyond, fans of electronic dance music – the fastest moving music genre in the US – will now be able to experience more of the dance tracks they love every time they use Shazam when they go out."
The new partnership gives clubbers a fast and easy way to find out the name and artist of their favorite tracks along with easy access to purchase them from Beatport. As of this announcement, Beatport's vast database has already been incorporated into Shazam's music database, and will continue to grow with thousands of new and exclusive tracks every week.
"Adding the Beatport catalog to Shazam's database is a great way for fans of dance music to discover songs that are being played by DJs all over the world," said Matthew Adell, CEO of Beatport. "Our partnership with Shazam also gives DJs and producers exposure to an enormous audience of potential new fans."
Founded in 2004, Beatport is the largest music store and community for DJs in the world, offering music in premium digital formats and providing innovative resources and tools to meet the unique needs and demands of DJs. Each week, Beatport's music collection is refreshed with hundreds of exclusive tracks by the world's top – and emerging – dance music artists.
Shazam's music database currently exceeds 25 million tracks, and includes social sharing features as well as streaming lyrics in time with the music with LyricPlay™. Shazam recently announced the industry's fastest unlimited tagging for iOS and Android devices. In addition to LyricPlay, the Shazam App also includes great features such as Shazam Friends social sharing, links to YouTube videos, artist and tour information.