At the MusikMesse, instead of all the marketing and PR words, we asked Arturia to just show us the new SparkLE drummachine/sampler, Spark's little brother. Michael Hosker from Arturia creates a beat on the fly.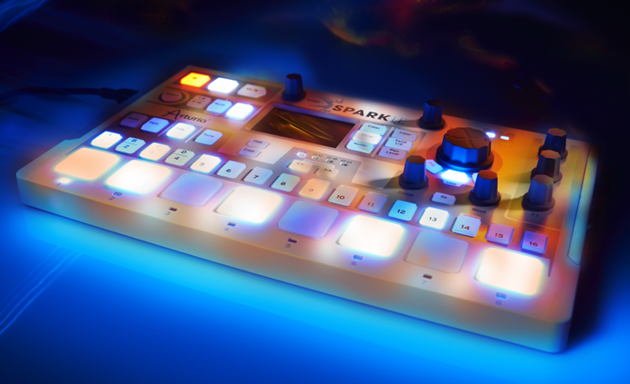 Arturia SparkLE
SparkLE is the newest hybrid instrument from Arturia that will take your beat creation to new levels. By combining the amazing sounds, work flow and creative tools of the Spark Engine software, with the high quality SparkLE controller, Arturia has created the ultimate beat creating powerhouse.
The SparkLE hardware and the Spark Engine software make up a sophisticated beat creation environment that gives you a hands on, inspiring and unique way to create patterns, sounds and live performances. It is simple to use and create on but without sacrificing the depth of editing and tweeking that you need to polish your tracks to perfection.