UVI introduces a massive library inspired by four 90s classic keyboards – the Yamaha SY77, the Korg M1, the Roland D50 and the Ensoniq VFX: UVI Digital Synsations.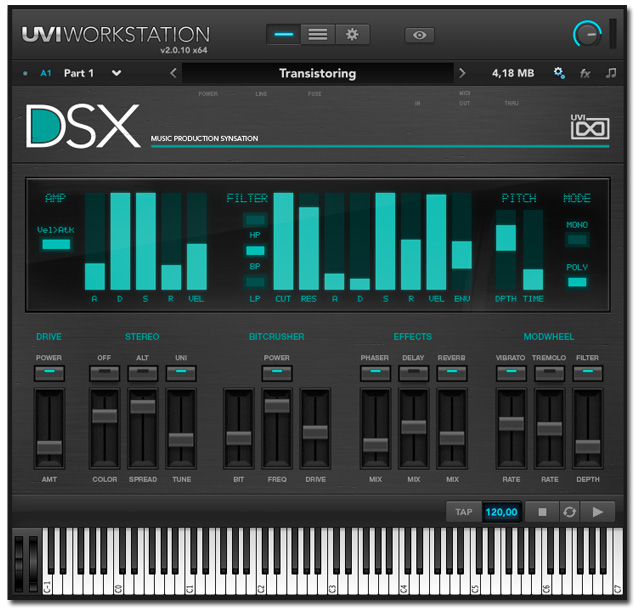 Sounds of the 90s
Digital Synsations includes over 500 patches expertly programmed on a fully restored Yamaha SY77, Korg M1, Roland
D50 and Ensoniq VFX' used by many of the greats including Depeche Mode, The Cure, Pet Shop Boys, Vangelis, Brian Eno, Toto, 808 State, Jean Michael Jarre and more.
The custom patches were deeply multi-sampled using top-shelf equipment and edited to perfection before being sent off for professional mastering. These sonics became the foundation for UVI new hybrid instrument and combined with the UVI Engine give you the true character of these classic synths with all of the peculiarities and programming by products intact. Extremely easy to use and fast to edit environment complete with all the features you expect from a modern virtual instrument.
If you're looking for a new take on the 90's sound, or just some new classic synth inspiration, then look no further.