Hailing from London, Ben Westbeech is one heck of a talent from the British Isles who became known back in 2007, releasing tunes via Gilles Peterson's label Brownswood Recordings and other equally exciting imprints including Strictly Rhythm, Dirtybird and Cross Town Rebels. Right from his debut album Welcome to the Best Years of Your Life through to the hit single Fatherless, Ben's been producing his tracks with Steinberg Cubase. As a DJ he's been playing from New York to Tokyo under his own name or his moniker Breach, which shows a deeper side of his love for house music, and under whom the EP Jack is about to be released on the seasoned Dirtybird label. He also runs his label Naked Naked, releasing music from the likes of Midland, Dusky and Dark Sky.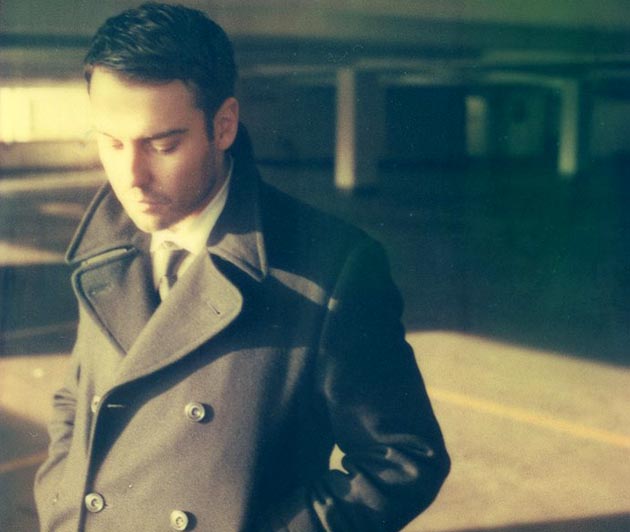 You've been classically trained on piano and cello. How did you first fall in love with dance music?
I fell in love with dance music at an early age. I was growing up in Hertfordshire and I lived next to a newsagent, which used to sell bootleg tapes from all the raves at the time. It wasn't like now where you can just type in a tape and find it on the Internet. These tapes where like a door that was opened to me into the world of dance music. I remember hearing what I would later find out was LTJ Bukem's remix of "Return to Atlantis" and that changed my life. I owe a lot to that record.
How would you see your musical evolvement over the years whilst retaining your style?
I see it as just being me still! I am a very diverse musician and feel like I can do anything I put my mind to, whether it's singing or production or DJing. I've always tried to push myself into new areas, but I still just do me at the end of the day. It's hard to maintain a long career in this industry, but I feel like if you are true to yourself that's all you can do. Or just engineer for other people or whatever. There're loads of other options if your career as an artist doesn't go where you want it to go. I feel lucky to have come this far, but always want to move forward.
Describe a typical songwriting process for you. Or does each song come about in its own way? And where do you get your inspiration?
Anywhere at all! It can come from anywhere. A siren on a police car to a conversation I've had with a friend. It all depends on what I'm writing and what it's for. If I'm in a Breach mood I'll often start with the drums. Usually a kick pattern then hi-hats and claps and then roll it from there. If it's a Ben Westbeech record it's so much more open-ended. I'll start messing around with synths or a guitar or piano to get some chords down, or I'll find a sample from somewhere and go from there. I like using one melody as a building block to create more and more melodies, and then I arrange them into some sort of structure, then write guide melodies and put lyrics to them. The melodies always come first.
Where does Cubase fit in within the overall process of creating a new song?
It's my main DAW so it's the start of everything I do. It allows me to record anything I want and use so many of its features to help me go further with my vision of the music that I make. Cubase 7 has come on so much from when I started using Cubase 4 years ago. Its chording capabilities and mixer have just made making my new album so much more fun and intuitive. I am having so much fun with the new software.
Really happy to hear this, Ben. If you had to put a musical style tag onto your music, what genre would we by talking about? It's certainly got a very housey feel to it, and with your alias Breach you seem to explore this genre even further.
Well, I don't tend to pigeonhole myself at all. I've made a lot of different music in my time and I will continue to explore different genres that I'm interested in. Yes, Breach is definitely more house-based, and more underground influenced, but I also try and stick to a sound within that project so that I could make a Breach tune at any tempo and you'd know it was me. My Ben Westbeech albums are much more open to exploration between genres and as a singer I try to sing on many different tempos and sounds.
As a DJ do you have any favorite songs, songs you enjoy playing? And what make these songs important to you?
Yes! So many. Ones that are important at the moment are:
"Karaoke Flow" by a girl from Seoul called Victoria Kim and it's amazing. She's unheard of, but what a track… I just signed it to my label naked naked.
"Erotic Discourse" by Paul Woolford. A classic in its own right! The delay manipulation is obscene, and it's every time a club destroyer.
"The Past Present" by Andrea Di Rocco. This has got the best groove I've heard for a long time from a house record. Everything seems to just roll as one. It's proper!
With whom have you collaborated in the past, and can you elaborate on projects you're currently working on?
I have done songs with Disclosure and Bondax on their new albums, Redlight, Midland, Eats Everything, Citizen and Dark Sky for my label Naked Naked. I am currently moving to Amsterdam to work on my next Ben Westbeech record, so I am going to use a lot of Dutch musicians on that.
Does that mean you'll be working with Kraak & Smaak as you did back in 2008 with "Squeeze Me"? And when can we expect the new album to be released?
Ha! I've just released a tune with them called "The Future" which we are performing on Dutch TV and radio later this month. So the timing is perfect! I think the album will be summer 2014 if all goes to plan! I am really looking forward to getting inspiration from a new city and environment.
For more information on Ben Westbeech, visit www.benwestbeech.com and Naked Naked at www.nakednakedmusic.tumblr.com. Listen to Breach at www.soundcloud.com/breach-uk.