MixVibes announced a major update on iPhone and iPad with the Record & Share new functionalities. Cross DJ is the first app to record and share mixes on Soundcloud. Record, edit and share your mix on Soundcloud straight from your iPhone or iPad. No computer needed, it's all built in the app.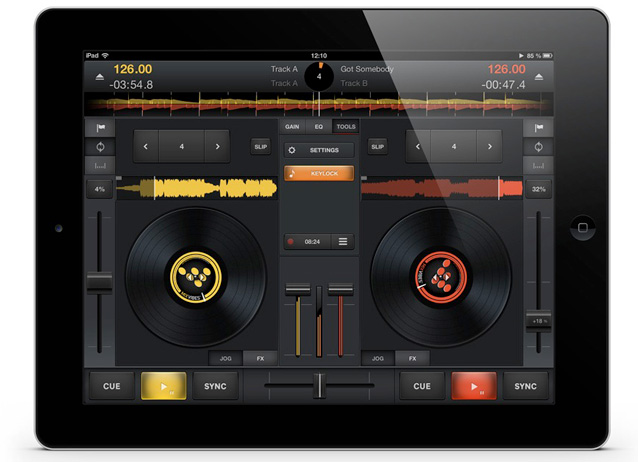 Edit your mixes
Browse and play your recordings from the app. Edit titles and descriptions. You can even make it more personal by uploading an artwork.
Direct share to SoundCloud
Log in to your Soundcloud account from within the app and upload your mix. Share the Soundcloud link on Facebook/Twitter, or make it private. If you don't have a SoundCloud account, a Facebook connect module pops up, enabling you to create one in seconds.
What else is new in this update?
Retrieve your mixes from a computer: plug your iDevice to your computer, open iTunes and go to the "Apps" tab. Hit "CrossDJ" to access your mix list.
Download Cross DJ for iPad 1.2 (new version) | Download Cross DJ for iPhone 1.2 (new version)
(Record only works on iPad 2/3/4 and iPhone 4S/5)