Daft Punk's long-awaited return, Random Access Memories, is a glorious reimagining of late '70s/early '80s disco, circa 2013. Shooting to number one in 20 countries upon its release, Random Access Memories was mixed at Conway Studios in Los Angeles by Mick Guzauski, whose impressive list of credits include Burt Bacharach, Madonna, Johnny Mathis, Quincy Jones, and Cher.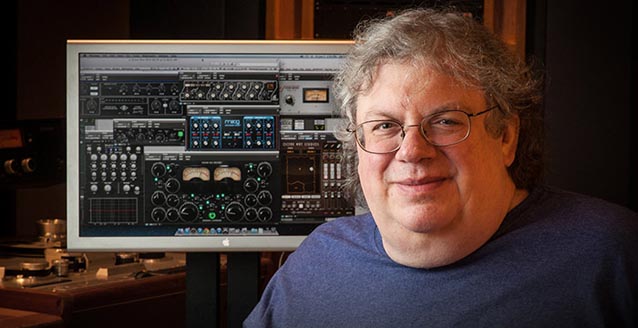 Legendary Mix Engineer Relies on Universal Audio Tools for the French Duo's Long-Awaited Album
"I've relied on Universal Audio hardware such as 1176s and LA-2As my whole professional life," explains Guzauski in a recently published interview on the UA Blog. "We used those extensively on Random Access Memories. I used LA-2As on bass and vocals and 1176s to control and compress vocoder vocals and guitars."
Although Daft Punk wanted minimal digital processing on the record, Guzauski did reach for UAD Powered Plug-Ins. "Some plug-ins definitely did a better job than our analog outboard gear," Guzauski explains. "For example, we used the UAD Precision De-Esser quite a bit on vocals. Sometimes we used hardware instead, but if we needed serious de-essing, the UAD plug-in worked better and gave us more control."
Before he began mixing Random Access Memories, Guzauski still had a few projects he needed to wrap up. To that end, he relied on Universal Audio's award-winning Apollo Audio Interface to accompany him on the road.
"I mixed three songs for Celine Dion and I needed to make a few tweaks. The Apollo allowed me to keep a good workflow going while I was in Los Angeles working on the Daft Punk record. It had what I needed — DSP for the UAD plug-ins and really good convertors for monitoring. If there was anything I needed to tweak, I was ready!"
Read the full interview on Universal Audio's blog: www.uaudio.com/blog/artist-interview-mic-guzauski/