Pioneer today announced that their flagship mediaplayer, the CDJ-2000nexus, now will connect with the Serato Scratch Live dj software. With the new version 1.13 firmware update for the CDJ-2000nexus you will get added support for the new Scratch Live Version 2.5.0 software.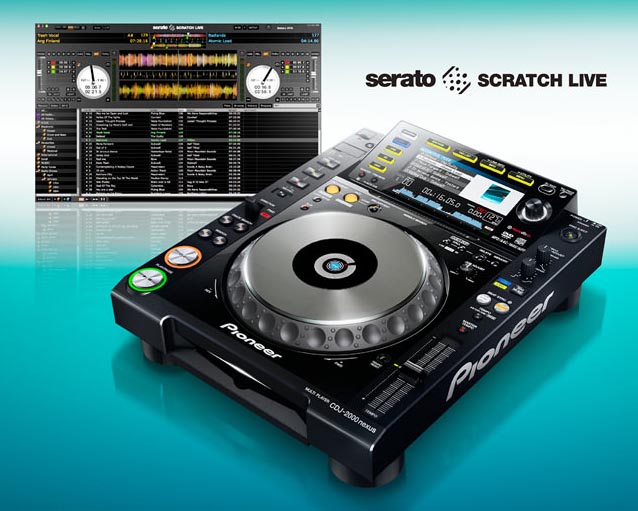 Precise control of Serato Scratch Live
In Online Mode, Scratch Live functions will automatically link to the corresponding buttons and keys of the CDJ-2000nexus player when a computer running the software is connected through the players' USB connection. In addition, functions such as tempo adjustment, play/cue and loop can be made without a computer keyboard or mouse.
The built-in color display of the Pioneer CDJ-2000nexus will also indicate detailed track information from the Scratch Live software. Text, album artwork, waveform, cue/loop points and other information of a track will be shown on the CDJ-2000nexus color display, resulting in quicker visual communication and enhanced DJ performance for the user. In addition, checking playback status and selecting tracks can all be done directly on the CDJ player, minimizing the need to browse through a computer screen.
The Version 1.13 firmware update for the CDJ-2000nexus is available at Pioneer DJ's support site, pioneerdj.com/support. Scratch Live 2.5.0 is a free software download available from serato.com/scratchlive/downloads.