Algoriddim have launched djay 2 last week and right from the start it became a worldwide hit, reaching the number One spot on the App Store on both iPad and iPhone.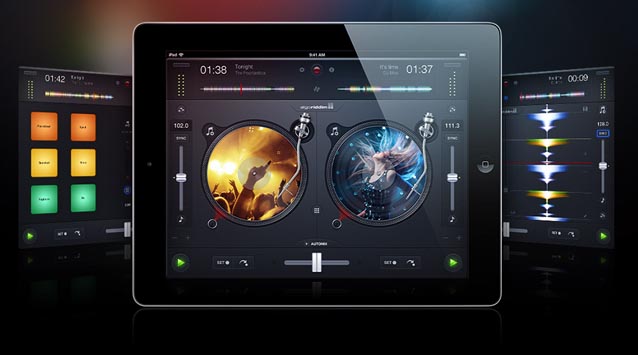 djay 2
Recreated from the ground up, djay 2 introduces a revolutionary new user interface that uses sliding layers to combine Turntables, Full Color HD Waveforms™ and a Sampler into an intuitive yet powerful all-in-one DJ system.
All-in-one DJ System
djay transforms your iPad into a full–featured DJ system. Seamlessly integrated with your music library, djay gives you direct access to all your favorite songs and playlists on your iPad. You can perform live, record mixes on–the–go, or enable Automix mode to let djay create a seamless mix for you automatically. Whether you are a professional DJ or a beginner who just loves to play with music, djay offers you the most intuitive yet powerful DJ experience on an iPad.