Steve Morse, Casey McPherson, and Dave LaRue talk about recording the new Flying Colors album – in the studio and on the road – using the PreSonus ADL 700 Channel Strip and the FireStudio Mobile. In today's hype-strewn music industry landscape, the term "supergroup" is best avoided. Still, it's hard to resist speaking in superlatives when you talk about Flying Colors.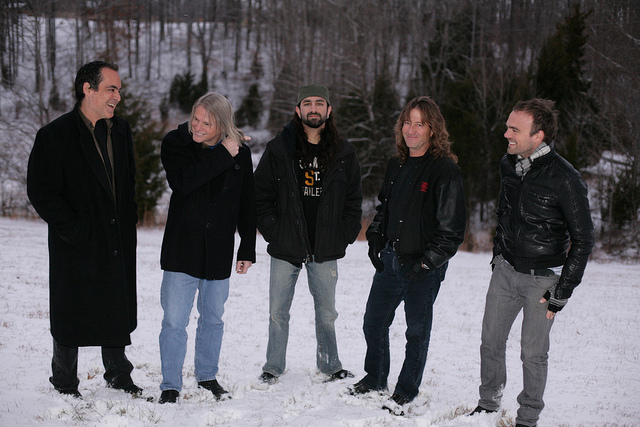 Flying Colors
The band – drummer Mike Portnoy, keyboardist Neal Morse, bassist Dave LaRue, and guitarists Steve Morse and Casey McPherson – boasts an astounding pedigree that includes a litany of highly acclaimed bands (Dream Theater, Dixie Dregs, Kansas, Alpha Rev, Deep Purple, Transatlantic, Spock's Beard) and a seemingly endless list of stage and studio credits.
The band members' busy schedules created some challenges in recording their debut album, with only a scant few days available for the band and producer Peter Collins to compose, arrange, and track the songs. From there, explains McPherson, "we all went back to our own studios and did a lot of the overdubbing and color parts."
Much of that tracking was recorded using a PreSonus ADL 700 channel strip. "I used it a lot on acoustic guitars and on my lead and background vocals," McPherson says.
Because of his busy touring schedule, most of guitarist Steve Morse's overdubbing was done in hotel rooms. "I carry a portable rig with the ADL 700 and my FireStudio Mobile," he says. "With those two boxes, I'm able to record almost anywhere."
The band is just completing a triumphant world tour and is headed back into the studio to work on its second release.