The new Precision Compressor/Limiter, modeled after a classic British dynamic processor is now available in the T-RackS Custom Shop. The Precision Compressor/Limiter is based on a classic 1970s solid-state compressor/limiter unit that's been the "must-have" compressor/limiter in studios worldwide for over 40 years.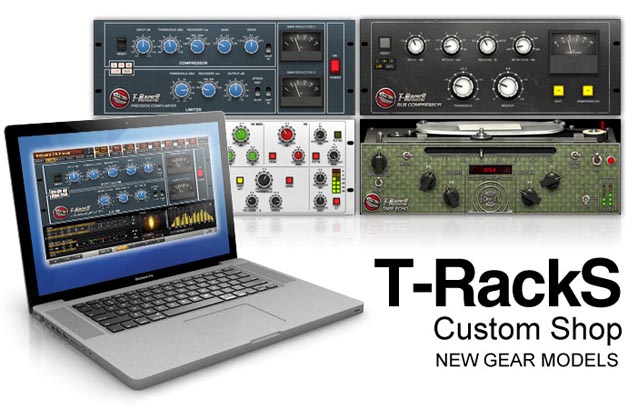 Discrete Circuitry Dynamics Module
The Precision model imparts a warm "fat and thick" sonic character, but isn't overly aggressive, even at higher compression ratios. The result is a very transparent yet musical sound that doesn't lose focus or detail, and is perfectly suited for virtually any mastering, post-production or broadcast application.
This new model is available à-la-carte in the new version of T-RackS (version 4.2) through its built-in online Custom Shop — a free download from the IK web site, and the only music-gear shop open 24/7 and providing models of high-end effects gear for mixing and mastering.
T-RackS Custom Shop is a shopping platform that allows you to try and buy individual processors any time from the comfort of their own studio. All T-RackS processors can be demoed for a period of 2 days, and purchased one at a time right from the Custom Shop.
The new version also adds 64- and 32-bit AAX (Avid Audio Extension) compatibility. As a result, T-RackS now integrates seamlessly with the latest versions of Avid Pro Tools®.