Bernard Sumner from New Order recently auditioned a pair of Unity Audio Rock MK II's the Avalanche sub-woofer and liked them so much he bought three pairs including a pair for drummer Stephen Morris which are all being used for the forthcoming New Order album due out soon.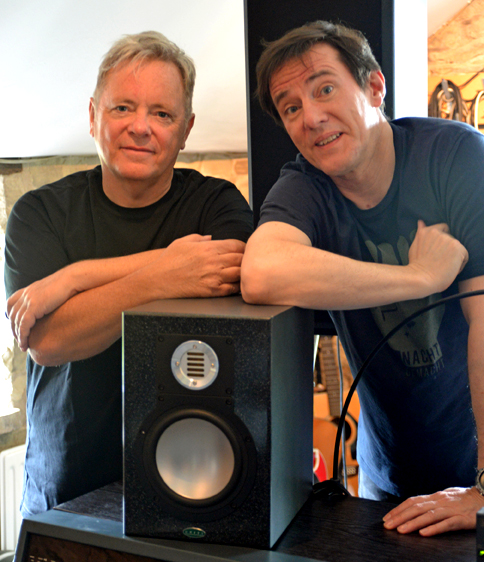 'We have recently started recording for a new album, and I was looking for speakers that didn't fatigue my ears during long sessions – with the Ribbon tweeter I have found this in the Unity Audio Rock MK II', says Bernard Sumner.
"The detail is stunning, you can balance very easily and effectively without having to push the volume. The upper mids and high end are very smooth and accurate, the bass end is great for tracking, and in conjunction with 'the Avalanche' sub, and the great feature of being switchable in and out via a foot pedal, I can check out the sub bass detail whilst mixing. I've used a lot of studio monitors but the Rocks are something very special. They will improve your mixes and recordings and what you do really translates well to the real world environment".
Rock MKII
Kevin Walker – Unity Audio Ltd: "Since the Rocks introduction just over two years ago we have always looked at improving things and over this period we have been refining various elements and more recently a significant development has come from the shared Low Frequency amplifier design that we use in the new 3 way mid-field Boulder monitor."
"We altered the feedback loop in the LF amp module and saw significant bass extension, which also made an already very dynamic monitor sound even more dynamic! We decided to try this in The Rock and it produced the same benefits and so The Rock now has a bass response of 33Hz at the -3dB point instead of 50Hz, and of course being a sealed cabinet it has a gentler 12dB per octave rolloff as opposed to a 24dB rolloff with conventional ported designs. For existing customers there will also be an upgrade option if required too, please submit your details including serial number to the contact page of this web site for pricing."