Swedish audio research firm Dirac Research, this week announced a new version of their acclaimed room correction software product, Dirac Live Room Correction Suite.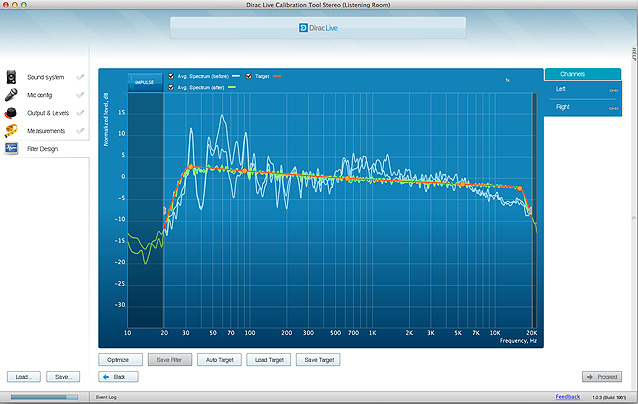 Stereo Version
The new version is based on the same state-of-art technology as the original Full Version, with the main difference that it supports only two-channel playback. It features full mixed-phase impulse- and frequency response optimization, born from more than a decade of research and development.
"Many users of the multichannel version have discovered the benefits of using the Dirac Live technology with two-channel systems," said Christoffer Ahlén, Director, Consumer Division and Marketing at Dirac.
"As the Full Version of Dirac Live is evolving into a more advanced multichannel product, a need for a more straightforward two-channel version has been identified. We can now offer such a product, at a lower price point."
With the Dirac Live Room Correction suite and a microphone (available from Dirac's online store or authorized resellers), the user performs a simple multipoint measurement of the listening room. Dirac Live then
automatically corrects the deficiencies in the sound from the audio system and room, providing the purest possible music reproduction.
The suite has been tailored for consumers who use their computer as an audio source, and leverages the computer's built-in processing power. It has been designed with simplicity in mind without compromise in terms of sound quality and/or flexibility for the advanced user. A point of emphasis is that the software optimizes all sound from the computer regardless of the media player used.
The retail price is 389 Euro for the Stereo Version and 650 Euro for the Full Version. More info can be found on www.dirac.com (International) or www.homestudio.nl (Benelux countries).