Benjamin Laub or Grieves as he's known to fans, critics, and rappers the world over graduated from his MPC2000 to Reason after getting introduced to it by his long-time collaborator, Budo. Once he realized the depth and possibility, his production quickly shifted over almost entirely inside Reason. And when Grieves set out to take his latest album on tour he was faced with a problem: How could he get his live band to sound EXACTLY like his record sounds?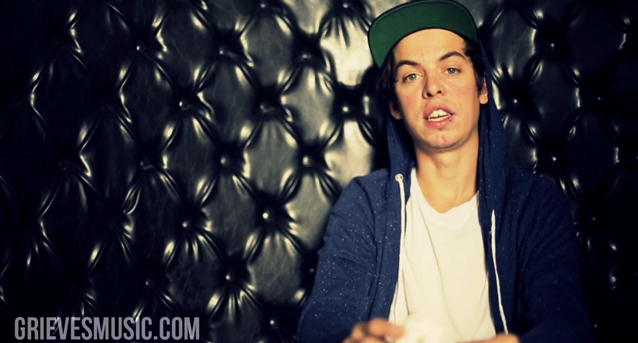 Solution
Being a perfectionist, the nearest facsimile just wouldn't do for Grieves and thanks to Reason's rock-solid stability and legendary backwards compatibility, he had an obvious solution.
Opening up his entire back catalog of production files – years worth of music – Grieves was able to save patches to new document and create a live performance set up that includes the exact sounds off his record, complete with the same effects, same combinator routings, keyboard splits, etc. The result is a perfectionist's dream on stage and a fan's delight. We caught up with Grieves and his new band as they finished up rehearsals in Seattle and took their show on the road with the first show in Portland, Oregon.
Propellerheads Reason | Grieves