REAPER is digital audio workstation software: a complete multitrack audio and MIDI recording, editing, processing, mixing, and mastering environment. Cockos have announced the availability of version 4.5 and is avialable as download on the website.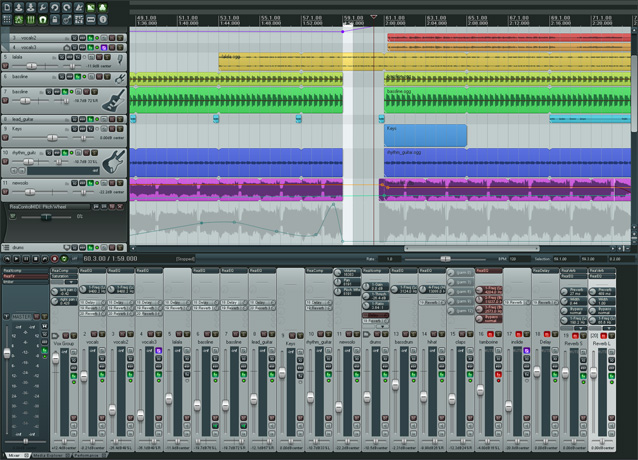 REAPER 4.5 is a substantial upgrade including
MIDI editor improvements: edit multiple MIDI items within one editor, using the fancy new track manager to control which items are visible and editable.
Monitoring FX: useful for analysis, room adjustment, ReaNINJAM, or other non-project-related processing, allows you to have VSTs or other plug-ins exist independent of your projects.
Big undo system improvements: reduced RAM use, better tracking of changes, lower CPU use, faster saving of undo histories to disk.
Tons of other performance improvements and bugfixes, as usual!
The full changelog (which includes other updates not mentioned here) and upgrade instructions are on the download page.
REAPER upgrades are released whenever they improve or fix something, sometimes as often as every few days. These point upgrades are free to any REAPER user who is licensed for the same major version.