Sugar Bytes dreamt of a WOW2 and recently they released it! With a future-dripping user interface, 21 incredible filter types with the famous vowel mode. With distortions that cover your tracks with gas and put them on fire. Modulations that cause more trouble than your modular dark room. And finally that warm and juicy sound, that you were looking for.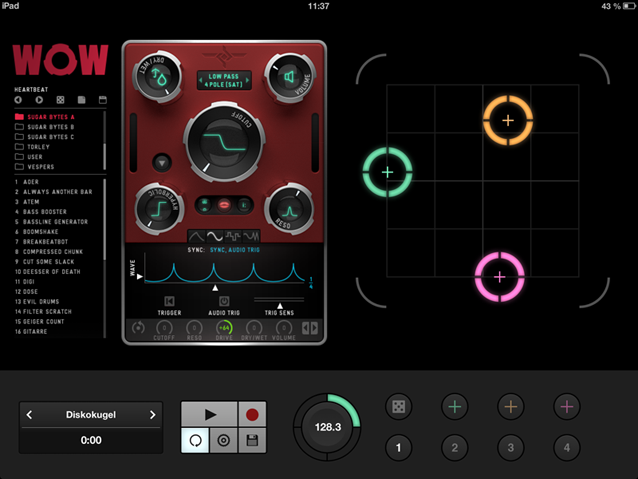 iPad Version
And now there's the WOW2 app for iOS. With more filters than you would expect, the well known vowel mode,
distortions from hell and insane modulations, plus it is ready for AudioBus and Auria!
Features
– XY-Pad to control 6 Parameter simultaneously
– Integrated Player (iTunes File Sharing, Music Library, Factory Loops)
– Integrated Recorder (various options: Start/Stop/Sync/Length)
– Live Modus (Inputs & Outputs selectable)
– Audiobus Support (Sender & Filter)
– Audiocopy™ / Audiopaste™
– Full Midi Support (Virtual, Network, Extern)
– Midi Clock Sync
– Jack iOS Support
– Zoom