BKE Technology announces new features and a major content update to accompany a reduced price on the award winning BEAT THANG music production workstation.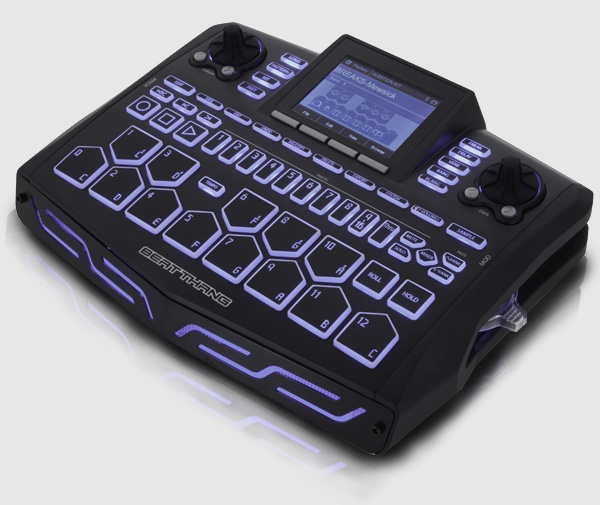 Improvements in version 1.3.0 include:
• A new engine and an optimized processor for 40% faster speeds and increased polyphony
• The introduction of a new MIDI Clock and MIDI Time Code support for syncing with other gear or slaving to a DAW
• A new Librarian feature for transferring files both ways between BEAT THANG and the included BTV standalone/plug-in software
Also included with the update is a brand new Electronic Dance Music (EDM)
sound library expansion of 1,788 original samples, 106 playable instruments and 17 drum kits. This brings the total preset library to over 5,000 drum and instruments samples.
BEAT THANG version 1.3.0 (BT 1.3.0) is the world's first truly portable professional production workstation and instrument with an internal rechargeable lithium-ion battery so you can turn it on and make studio-quality music anywhere.
Now with improved computer integration and MIDI support, as well as a new expanded library—BEAT THANG v. 1.3.0 challenges as the world's most advanced standalone sampling workstation and instrument, offering simple integration into any Producer's studio, Songwriter's setup, or DJ's rig.
BEAT THANG v. 1.3.0 is available at dealers worldwide and at the BKE online store, while supplies last. Additional information on BT v. 1.3.0 is available at: www.beatthang.com